Program Description
Designed to provide graduates with an in-depth understanding of the core skills, tools, and technologies to succeed in a career as a UX/UI Designer.
Interface and experience design are defining elements in how a product or service will be perceived by the end user. Designing experiences goes beyond just how the product looks: it starts with identifying human needs, and ends with the creation of pixel-perfect interfaces. With today's growing consumer expectations of flawless, high quality experiences, the caliber of the design can be what makes or breaks the success of a business.
A great digital designer has UX & UI skills and is able to design any website or app from scratch. This 24-week program (12 weeks focused on UI + 12 weeks focused on UX) was designed to teach you the skills and knowledge needed to create delightful visual designs that are true to the brand while balancing seamless interactivity and ease of navigation for apps and websites.
Throughout the 24-week Full-Stack Designer Program, you will engage in the creative process and learn how to apply human-centric design principles to create engaging user interfaces for apps and websites. You will learn the technical aspects of UX and UI Design while simultaneously building the skills to work on multidisciplinary teams in an agency, start up, or freelance environment.
By enrolling in the course, you will learn from top industry professionals, engage in real world projects with community partners, team up with students from our other RED Academy programs, network and build connections with hiring partners and professionals in the design, technology and start-up industries, and build a robust portfolio with tangible results to jumpstart their career as a UX/UI Designer.
Curriculum
Human-Centric Design
Convey effective interviews and surveys to identify real human needs, and leverage those insights to guide you through the design and testing processes.
User Research
Learn a range of industry research methods and approaches to understanding and deconstructing the expectations of your users.
Information Architecture
Learn the process of structuring the design of shared information environments with user behaviours in mind.
Workflow and Client Management
Understand how to work with clients, manage expectations and set up workflows that deliver the results clients are looking for.
Usability Testing
Explore various user testing methods to help inform the optimization of the your designs to create more effective experiences.
Design Thinking
Work with a thought-process that bridges users and business requirements for the most impactful design possible.
Web & App Design
Design responsive websites and apps considering their specific technologies and platforms.
Mobile Design
Master how to design responsive layouts, touch interactions and input techniques.
Typography, Colour & Composition
Create coherent and balanced designs by making good use of colour, typography and other visual elements.
Creative Thinking
Lead brainstorming sessions to facilitate conceptual thinking and adopt a strategic and human-centric approach to problem solving.
Prototyping
Create prototypes that ranges from low-fidelity using pencil and paper, to mid and high-fidelity clickable experience that can be used for testing.
Creative Design Software
Learn Photoshop, Illustrator, Sketch, InVision, Principle, and get an introduction to InDesign.
Branding & Marketing
Create conceptual campaigns and design the elements of a great visual identity and style-guide: logo, corporate colours, typographic rules, etc.
Iconography
Learn how to effectively communicate through iconography, and design pixel perfect icons using illustrator.
Student Journey
Your Day-To-Day
Our commitment to a fully engaged learning process extends into the creation of an energizing environment where you have the time to work and play.
Active Learning Methodology
Instructors facilitate lessons which are designed to be highly interactive and engaging to optimize your retention rate. We are passionate about making learning fun.
Industry Guest Speakers
Industry-taught leaders are often invited in to help with the delivery of specialized topics, and to share inspiring insights on the state of the industry.
Project-Based Applied Learning
You will be given time to work with your team on client projects. It's during that time that instructors, mentors and TAs will be available to give you guidance and feedback on your work.
Personal & Professional Development
Technical skills and knowledge are one thing, but the reality is that soft-skills are really what will make you a key member of any team. Creativity, empathy and collaboration are the themes we focus on in our PPD program.
Peer & Instructor Feedback
Peer evaluation is a tremendously effective way to not only gain the skills required to assess the quality of a team member's work, but also to learn how to receive and articulate constructive feedback to them.
Networking & Field Trips
You will be given the opportunity to visit agencies and businesses hiring for digital roles to gain a better understanding of company cultures and environments.
Building Community
Every aspect of our school experience is dedicated to creating a space where students, instructors, alumni, and mentors can engage with one another in a way that's professional, supportive and friendly.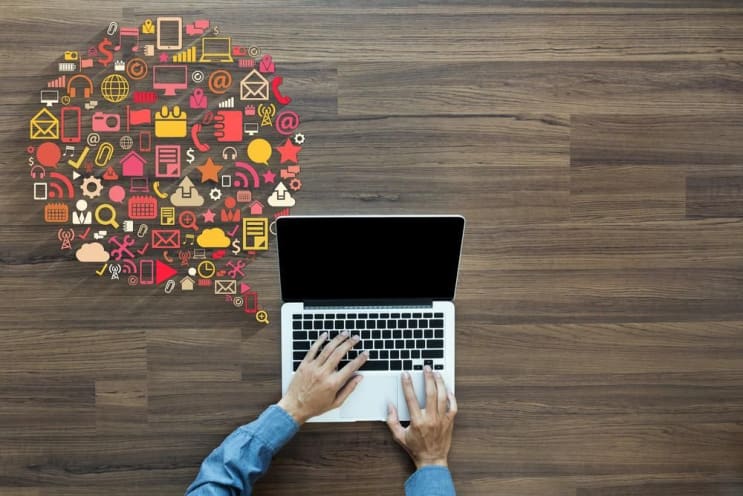 Career Outcomes
You will receive support throughout your job search process. Our career support team advises on job opportunities, introduces students to the RED hiring network and provides coaching during the interview and negotiation process. You are also given continual support from your instructors. This includes connecting industry professionals and providing references to potential employers.
Last updated Jan 2018
About the School

RED Academy is a leading digital media, design and technology school, with campuses in London, Vancouver and Toronto. We offer in-person courses in Digital Marketing, UX & UI Design and Web & ... Read More
RED Academy is a leading digital media, design and technology school, with campuses in London, Vancouver and Toronto. We offer in-person courses in Digital Marketing, UX & UI Design and Web & App Development.
Read less