Summer/winter school "Hard-to-produce reserves" / "The epoch of hard oil"
Home ›
Courses ›
Energy ›
Summer/winter school "Hard-to-produce reserves" / "The epoch of hard oil"
Program Description
Summer/winter school "Hard-to-produce reserves" / "The epoch of hard oil"
Format:
Theoretical and practical classes using the resources of big Tyumen research centers, team-work on the project.
Program:
High viscosity oil fields development:
High viscosity oil production;
Mining method of oil production;
Cold methods of oil production ("Chops", "Vapex");
Heat methods of high viscosity oil production;
High density oil: perspective of using: from metallurgy to balneology.
Shale deposits development. From Baken to Bazhen:
Bazhen formation as a global reserve of hydrocarbon resources;
Clay-bituminous reservoirs of Bazhenov formation;
Calculation of recoverable reserves in the deposits of Bazhenov formation.
Development of the oilfields with low-permeability reservoirs:
Peculiarities of low-permeability reservoirs and multi-phase filtration;
Methods of production intensification of low-permeability deposits in low-permeability clastic and carbonate reservoirs;
Modeling of technologies of oil displacement from low-permeability reservoirs;
Identification of the processes of oil displacement from low-permeability reservoirs;
Justification of the effective technologies of gas condensate fields' development.
Target audience: student of foreign universities/companies specialists
School language: depending on the group content (Russian/English)
Duration: three weeks
Last updated Nov 2017
About the School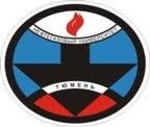 The history of Tyumen State Oil and Gas University goes back to 1956 - the year of establishment of the academic consulting post of Ural Polytechnic Institute (located in the city of Yekaterinburg) in ... Read More
The history of Tyumen State Oil and Gas University goes back to 1956 - the year of establishment of the academic consulting post of Ural Polytechnic Institute (located in the city of Yekaterinburg) in Tyumen. This institution later
Read less