Summer courses in
ABC Silicon Valley
ABC BootCamps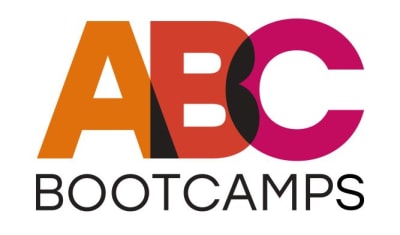 Key Information
---
Campus location
San Jose, USA
Tuition fees
EUR 3,500 / per course
Application deadline
31 May 2023
Earliest start date
02 Jul 2023
Scholarships
Explore scholarship opportunities to help fund your studies
Introduction
ABC Silicon Valley for Aspiring Entrepreneurs: Learn How to Succeed from the World's Most Innovative Companies
Advancements in technology drive the modern business world – and business success. But how to step out from the crowd and be innovative in a world full of innovators? The Silicon Valley Academy for Business will introduce you to the unique mindset the best business innovators in the world today use to recognize (and shape) the needs of modern consumers. Visit some of the top tech companies, get insight into their innovative business practices, and learn how to observe and cash-in on the hottest trends and technologies of the modern world.
Silicon Valley is very likely the most exciting business environment in the world. About a score of Silicon Valley companies are typically featured each year in the prestigious Fortune 500 list of most successful of the business world. Google, Facebook, Apple, Intel, Netflix, Yahoo and countless other tech-leaders offer an amazing insight into how innovativeness drives successful businesses.
Business Education for Contemporary Entrepreneurs and Markets
ABC Academy's Silicon Valley Business School transforms traditional business education by adding practical experience from the real business world. You will be learning from guest speakers and mentors who have worked for or with top companies. You will visit some of the world's most successful tech companies and learn from them how to incorporate innovation into your own business endeavors. And you will work together with like-minded aspiring entrepreneurs in teams to perfect your startup idea and learn how to successfully pitch it to potential investors.
ABC Silicon Valley Is the First Step to Your Future
The elevator pitch you will develop for your team's startup idea – and present it to potential investors – is an invaluable experience that will help you develop your own business. It will teach you how to extract the most important parts of your business idea and give you a special insight into how investors' minds work.
ABC Silicon Valley Elevator Pitch Competition
Business success is not possible without business competition. And these days, millions of aspiring entrepreneurs compete hard to get investments and the opportunity to grow their business per their vision. In order to beat them, you need to learn how to present a business idea in an elegant, quick and effective manner: with a so-called elevator pitch. Participants of the summer school will be divided into teams to simulate real business competition for investments. The group with the best elevator pitch for the chosen business idea will earn prestige and a Silicon Valley Academy Certificate of Excellence – and perhaps even real investor interest, who knows?!
Who Can Change Their Life through Silicon Valley Summer School?
Silicon Valley Summer School is one of the best summer business programs for students in California. It is the perfect fit for business owners and other professionals in the world of business as well. All students, aspiring entrepreneurs, tech business developers and other people with interest in business innovation can thus benefit from the Silicon Valley program and are welcome to apply. However, we are only able to accept 60 participants for the next ABC Silicon Valley, to be able to adhere to our quality standards and deliver a viable learning experience.