Courses in
Intensive 1-Year Course in Interior and Retail Design
Accademia del Lusso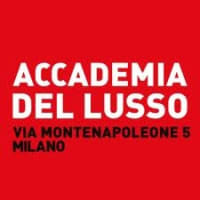 Introduction
TThis one-year course teaches students the skills and knowledge needed for succeeding in interior, retail, and exhibition design roles in today's competitive industry.
Whether you want to become an Interior or a Retail Designer, improve your skills for an existing role, pursue a new career, decorate your own home, or launch a successful interior design company, this course will enable you to create, present and deliver your own design projects.
The course is taught by expert professionals from the industry who provide their experience and knowledge and who constantly update course content to ensure the latest skills and techniques are being learnt.
Practical workshops are a large part of the course, featuring authentic, industry-based projects and seminars, meetings, and field trips with professionals and businesses in the sector.
Scholarships and Funding
***Scholarships Are Available
Scholarships are available at Accademia del Lusso and are awarded on an individual basis throughout the year. We look for talent, passion, and ability in our scholarship candidates. Please contact us for more information.
Curriculum
Some of the subjects taught in this program
Contemporary Living
Project Philosophy
2D & 3D Technical Drawing
AutoCAD
Design Strategies & Costing
Program Outcome
The course aims to give students in-depth theoretical knowledge and practical abilities that mean they will be able to identify and coordinate the styles, trends, and materials that allow them to distinguish the concept of 'contemporary living' with originality. The course also provides students with methodological and professional skills in planning and design, meaning they will be capable both of communicating and presenting their ideas adequately and of independently managing the choice of techniques and technologies in order to bring a design to completion.
Career Opportunities
Career prospects
Interior Designer
Consultant in design studios or businesses dealing with interior design or furniture production
Designer of Retail and Commercial Spaces and/or relative furnishings
Designer of Spaces dedicated to Hospitality and/or relative furnishings
CAD Interior Designer.
Internship opportunities
Accademia del Lusso Milan offers those who successfully complete the Intensive 1-Year course in Interior & Retail Design the opportunity to be considered for an internship position in Italy and abroad thanks to the many links the school has with brands and businesses in the fashion and design sectors. These opportunities are offered to students who have attended an Intensive 1-Year Course and who have demonstrated a strong motivation to work in fashion and design, as well as exceptional ability, commitment, and achievement during their studies.