Associate of Arts in
Associate in Arts in Anthropology for Transfer
Antelope Valley College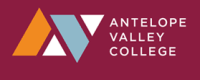 Scholarships
Explore scholarship opportunities to help fund your studies
Introduction
The Associate in Arts in Anthropology for Transfer (AA-T in Anthropology) degree program has been developed to provide the student with a fundamental understanding of anthropology and its four main sub-fields: Cultural Anthropology, Physical Anthropology, Archaeology, and Linguistics. Anthropology is the study of humans, both past and present. It is a holistic discipline, which means that anthropologists study the similarities and differences in human biological and cultural origins, evolution, adaptations, and features worldwide throughout all of human history. From this wide perspective, anthropology helps us understand other peoples and thereby understand ourselves better.
The Associate in Arts in Anthropology for Transfer (AA-T in Anthropology) degree meets the SB 1440 for Associate Degrees for Transfer (ADT). These degrees are intended to make it easier for students to transfer to California State University campuses but do not exclude admittance to other colleges or universities.
To earn an Associate in Arts in Anthropology for Transfer (AA-T in Anthropology) degree, a student must complete the following:
Completion of 60-semester units or 90 quarter units that are eligible for transfer to the California State University, including both of the following:
The Intersegmental General Education Transfer Curriculum (IGETC) or the California State University General Education – Breadth Requirements.
A minimum of 18-semester units or 27 quarter units in a major or area of emphasis, as determined by the community college district.
Obtainment of a minimum grade point average of 2.0.
ADTs also require that students earn a C or better in all courses required for the major or area of emphasis. A "P" (Pass) grade is not an acceptable grade for courses in the major.
Program Learning Outcomes:
Demonstrate understanding of the processes of science, the scientific method, and the relationship between scientific research and established knowledge.
Clearly express self when writing or speaking about anthropology demonstrating knowledge of basic anthropological terminology and understanding major anthropological concepts.
Evaluate anthropological data, draw reasonable conclusions, recognize ethical implications of these conclusions, and apply them to personal, community, and scientific problems.
Recognize and appreciate what it means to be human and how ethnographic, archaeological, and biological knowledge contribute to that understanding.
Utilize appropriate fieldwork techniques for anthropology.