Diploma in
Higher International Diploma in Electrical and Electronics Engineering
ASTI ACADEMY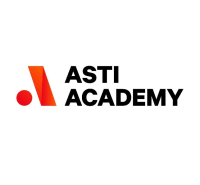 Scholarships
Explore scholarship opportunities to help fund your studies
Introduction
The Higher International Diploma (HID) in Electrical and Electronics Engineering offers the perfect pathway for students and professionals pursuing a career in Electrical and Electronics Engineering fields. This British vocational qualification is recognized by universities and employers all over the globe.
Students aged 18 and above, with a suitable academic background or related work experience can achieve an engineering qualification that equips them with the core knowledge, skills, and techniques to build a successful career in the engineering field.
The selection of specialist modules and technical experience obtained in this Programme prepares students with the working practices essential to developing problem-solving techniques in a professional engineering environment.
This Qualification offers a pathway to a rewarding career in the fields of Electrical and Electronics Engineering.
Gain proficiency with the most recent hypothetical, equipment and programming abilities to seek after an expert vocation as an electrical and electronic designer/engineer.
Our course gives you expansive and adaptable schooling in electrical and electronic design. The scope of designing units allows you to tailor your degree to your inclinations to help your future vocation decisions.
From your first day, you'll expand on your comprehension of electrical and electronic standards and gain gratefulness for new designing procedures. Finding out about the pragmatic advances utilized in the industry will give you an understanding of current practices in expert designing.
Gathering and individual ventures allow you to build up your specialized, cooperation, business, and the board abilities all through the course. Consolidating hypothesis and practice, you'll adopt imaginative strategies to take care of designing issues applicable to the industry.