Certificate in
Test of English as a Foreign Language CERTIFICATION
Atlas Educational Institute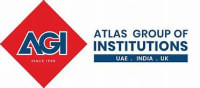 Scholarships
Explore scholarship opportunities to help fund your studies
Introduction
1. TOEFL covers the linguistic skills of listening reading, writing and speaking.
2. The TOEFL test opens more doors than any other academic English test. More than 6,000 institutions and agencies in 110 countries rely on TOEFL scored students with the English skills needed to succeed.
3. Most people take the TOEFL test as a prerequisite for admission into college and universities where English is used or required. , many government licensing and certification agencies, exchanges and Scholarship programs use TOEFL scores to evaluate the English proficiency of people for whom English is not their native language
4. Reading measures the ability to understand academic reading matter. Listening measures the ability to understand English as its is used in colleges and universities. Speaking measures the ability to speak English. Writing measures the ability to write in a way that is appropriate for College and university course work.
5. One needs to qualify TOEFL for graduating into higher mode of education in any foreign university where number of institutions and agencies will ask for an official TOEFL test score reports for foreign studies.