Associate of Science in
Natural Sciences or Mathematics AS: Biology Option
Bergen Community College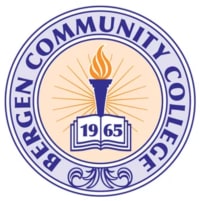 Scholarships
Explore scholarship opportunities to help fund your studies
Introduction
The Biology option prepares students to enter various biology and biology-related programs leading to a bachelor's degree in four-year colleges and universities. Students take a year of General Biology and two additional upper-level courses in Biology plus a foundation of supporting Mathematics, Science, and General Education courses. Students also acquire laboratory skills that are necessary for upper-division studies in the biological sciences.
Program Learning Outcomes
Express the organization and classification principles employed in biological sciences.
Demonstrate knowledge of the physiological and biochemical processes in a variety of organisms and the interrelationships of living systems.
Demonstrate knowledge of the developmental processes which occur in various organisms.
Demonstrate an understanding of the unity, variety, and evolution of life, and recognition of the importance of the stewardship and preservation of biological diversity.
Acquire laboratory competence by developing and refining technical and analytical skills.
Critically examine the information and discover new knowledge through rigorous scientific reasoning.
Recommended Semester Sequence
First Semester
BIO-101 General Biology I 4
CHM-140 General Chemistry I 3
CHM-141 General Chemistry - Lab 1
MAT-180 Precalculus: College Algebra and Trigonometry 4
WRT-101 English Composition I 3
Credit Hours: 15
Second Semester
MAT Statistics or Calculus: MAT-268 or MAT-280 4
BIO-203 General Biology II 4
CHM-240 General Chemistry II 3
CHM-241 General Chemistry II - Lab 1
WRT-201 English Composition II 3
Credit Hours: 15
Third Semester
BIO Biology Elective*** 4
Natural Science or Mathematics/ Computer Science Elective 4
Social Science Elective** 3
Free Elective‡ 3
Credit Hours: 14
Fourth Semester
BIO Biology Elective*** 4
Free Elective 3
Humanities Elective** 3
Humanities Elective** 3
COM Communication Elective: Choose COM-100 or COM-102 3
Credit Hours: 16