Associate of Science in
Professional Studies AS – Information Technology Option
Bergen Community College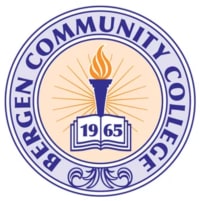 Scholarships
Explore scholarship opportunities to help fund your studies
Introduction
This option is designed for students who wish to transfer to a four-year college or university for continued study in Information Technology or any business computing program. In addition to general studies, students are required to take six degree-specific technical courses which include introductory courses in information technology and networking, two semesters of programming, systems analysis, and a technical elective. Choice of elective and programming language should be determined by requirements at the college to which the student will transfer.
Program Learning Outcomes
Write applications in at least two current industry-standard computer languages.
Perform a complete systems analysis and design for computing technology systems used in the workplace.
Use standard business productivity software to support electronic projects.
Career Pathways
Computer and Information Specialist
Software Developer
Computer and Information Manager
Computer Systems Analyst
Computer Applications Specialist
Computer Programmer
Recommended Semester Sequence
First Semester
Humanities Elective** 3
INF-101 Introduction to Information Technology 3
INF-103 Introduction to Programming (Python) 3
INF-160 Networking Technologies and Data Communications 3
WRT-101 English Composition I 3
Credit Hours: 15
Second Semester
INF Programming Language Fundamentals Elective* 3
Humanities Elective** 3
Free Elective‡‡ 3
COM Communication Elective: COM-100 or COM-102 3
WRT-201 English Composition II 3
Credit Hours: 15
Third Semester
MAT/INF 4-credit Mathematics Elective OR (3-credit Mathematics Elective AND 1-credit Restricted INF Elective^) 4
Natural Science Elective** 4
INF Restricted Elective^^ 3
INF-208 Systems Analysis and Design 3
Credit Hours: 14
Fourth Semester
Natural Science Elective** 4
Humanities Electives** 3
Social Science Electives** 6
Free Elective‡‡ 3
Credit Hours: 16