Associate of Science in
Associate of Science in Electronic Engineering Technology
Benjamin Franklin Institute of Technology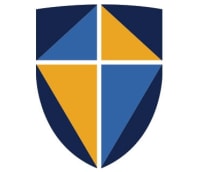 Scholarships
Explore scholarship opportunities to help fund your studies
Introduction
The Computer Engineering Technology program provides students with the knowledge and skills necessary for computer industry positions that address both computer hardware and software. Students are prepared for entry-level positions that may involve the testing, troubleshooting, repairing or installation of a variety of computer and networked systems. Other positions may include assisting engineers in the design and building of computer systems. Graduates of this program are well prepared to continue their education in Bachelor of Science in Computer Engineering Technology programs.
Rapid technological development and innovations in the electronics and biomedical fields are expected to grow jobs over the next decade. Particularly, breakthroughs in materials science, imaging, electronic components and, more recently, the information age have advanced the field of Biomedical Engineering Technology with innovations that improve the quality and reduce the cost of medical care.
Graduates in the field of Electronics Engineering Technology can be found anywhere there is electronic equipment to be developed, tested, maintained, or repaired. Electronics engineering technicians test, troubleshoot, repair, or install a variety of electronic printed circuit boards or systems. They are the problem-solvers that keep technology operating as designed.
Programs
Associate of Science in Electronics Engineering Technology
Robotics and Automation Track
Robotics and Automation Track:
A growing multi-billion dollar industry supporting just about every field of the economy such as agriculture, healthcare, biotech, manufacturing, construction, aerospace, automotive, appliance, consumer products, defense, energy, food packaging, mining, and more! Robotic systems produce efficiencies and cost reductions that are revolutionizing many businesses across America and the world. For more information "Click Here".
What will you learn?
Analyze or troubleshoot analog circuits, digital circuits, and processors
Conduct experiments in teams, building or breadboarding, using basic test equipment and tools to measure performance and analyze data
Diagnose, troubleshoot, and repair medical electronic instruments
Prepare technical documents and analyze data using various applications including schematic capture and simulation
Outcomes Upon successful completion of the Associate Degree in Computer Engineering Technology, the graduate will be able to:
Analyze or troubleshoot in three major electronic engineering areas: Analog Circuits, Digital Circuits, and Processors.
Recognize and apply fundamental knowledge of mathematics, especially algebra and trigonometry.
Conduct experiments in teams, building or breadboarding, using basic test equipment and tools to measure performance and to critically analyze and interpret data.
Effectively communicate technical observations, results, issues, and successes or negotiate a change in design or procedure.
Effectively discuss and communicate computer architecture, networking, and electronics concepts.
Apply computer skills to prepare technical documents or analyze data: using applications for word processing, spreadsheets, simple programming, schematic capture, and simulation.
Read manuals and schematics and identify components on a printed wiring board.
Apply proper laboratory procedures.
Your Pathway to Success
Founded in 1908 in Boston, Massachusetts, Benjamin Franklin Institute of Technology (BFIT) is one of New England's oldest colleges of technology. Started with a bequest from Benjamin Franklin, and a matching gift from Andrew Carnegie, the private non-profit college offers an affordable education for people seeking technical careers.
Top 5 Reasons to Choose BFIT
Our students earn the highest salary after attending compared to students from all two-year private colleges in the state (excluding nursing). *Source: U.S. Dept. of Education's College Scorecard
BFIT is one of the most affordable private, non-profit colleges in Massachusetts, and more affordable than all for-profit technical schools in the state. Our tuition costs less than half of the average tuition at 4-year non-profit colleges in Massachusetts.
With an average class size of just 13 students, students receive individualized attention and thrive in our tight-knit community. Our graduation rate is double the national average for two-year colleges and almost three times the MA average
A college degree and hands-on training set BFITgrads apart in the job market. Most of our grads land jobs in their field or continue their education, and some programs have 80% -90% job placement rates.
We partner with industry leaders to ensure that our programs prepare students with the right skills for today's jobs. Close employer connections lead to internships, job-shadowing, and careers for our graduates. Over 60 companies attend our annual career fair.