Associate of Science in
Associate of Science in Technology Business and Management
Benjamin Franklin Institute of Technology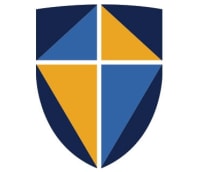 Scholarships
Explore scholarship opportunities to help fund your studies
Introduction
For an enterprise to succeed, it must overcome technical challenges in design, implementation, and production. But it is not enough to overcome technical challenges at any cost. Rather, processes must make business sense. Furthermore, all aspects of an operation should work together smoothly.
The technology programs at Benjamin Franklin Institute of Technology (BFIT) prepare students to assist engineers and other professionals with the technical aspects of a project. This program trains graduates to optimize and streamline business operations through more efficient project management, blueprinting project scope and determining workflow. Graduates of this degree have a solid understanding of both the technical operations and the business strategy of a company and can, therefore, serve as the liaisons between the production floor and the boardroom. They assist with external and internal customer service, financial analysis of technical products, human resource management of technical staff, and marketing.
For example, a manufacturer of telecommunications equipment may need workers with knowledge of machining, programming, or troubleshooting. Graduates of BFIT's programs in Mechanical, Computer Technology, or Electronics would be good choices to fill these roles. But engineers and managers at the same company might be looking at changes in the supply chain to improve the profitability of a unit. Support for those changes would require someone who understands the language of business. Likewise, work cells might be organized to reduce cost or improve turnaround time. Again, someone with knowledge of business and management practices would be more valuable in support of such changes than someone who only understands technological aspects of the work.
According to a recent report by the Georgetown Center on Education and the Workforce, the highest paying jobs for individuals who have earned an associate degree are in business and manufacturing, the highest category within those fields is operations management, which requires a blending of business, management, and technical skill. These areas are also among the six with the greatest number of openings for middle-skill jobs in the next seven years.
Programs
Associate of Science in Technology Business & Management
What will you learn?
Business Management
Marketing
Financial Analysis
Human Resources Management
Workflow Design
Customer Service
Job Outlook
There is a high demand for professionals who know the capability of technology and how they can best be deployed to achieve business objectives.
There are around 350,000 job postings for positions requiring a business management degree
The average national salary for operations managers is $55,000 per year
77% of management positions require at least 2 years of experience
Business managers with a Bachelor's degree and experience can earn significantly higher salaries
Career Paths
Technical Manager
Project Manager
Junior Business Analyst
Marketing Specialist
Your Pathway to Success
Founded in 1908 in Boston, Massachusetts, Benjamin Franklin Institute of Technology (BFIT) is one of New England's oldest colleges of technology. Started with a bequest from Benjamin Franklin, and a matching gift from Andrew Carnegie, the private non-profit college offers an affordable education for people seeking technical careers.
Top 5 Reasons to Choose BFIT
Our students earn the highest salary after attending compared to students from all two-year private colleges in the state (excluding nursing). *Source: U.S. Dept. of Education's College Scorecard
BFIT is one of the most affordable private, non-profit colleges in Massachusetts, and more affordable than all for-profit technical schools in the state. Our tuition costs less than half of the average tuition at 4-year non-profit colleges in Massachusetts.
With an average class size of just 13 students, students receive individualized attention and thrive in our tight-knit community. Our graduation rate is double the national average for two-year colleges and almost three times the MA average
A college degree and hands-on training set BFITgrads apart in the job market. Most of our grads land jobs in their field or continue their education, and some programs have 80% -90% job placement rates.
We partner with industry leaders to ensure that our programs prepare students with the right skills for today's jobs. Close employer connections lead to internships, job-shadowing, and careers for our graduates. Over 60 companies attend our annual career fair.