Associate of Arts in
Associate of Arts in Anthropology for Transfer (AA-T)
Berkeley City College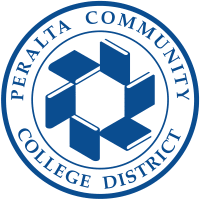 Introduction
The Associate in Arts in Anthropology for Transfer Degree is designed for students who plan to transfer to a four-year institution as anthropology majors. In this program, the students gain exposure to the four subfields of anthropology (biological, archaeological, cultural, and linguistic anthropology).
Students who successfully complete the AA-T in Anthropology earn specific guarantees for transfer to the CSU system: admission to a CSU with junior status and priority admission to a CSU campus and to a program or major in anthropology or a similar major.
Students transferring to a CSU campus will be required to complete no more than 60 units after transfer to earn a bachelor's degree. Students are required to complete 60-semester units that are eligible for transfer to a California State University, including both of the following:
(1) The Inter-segmental General Education Transfer Curriculum (IGETC) or the California State University General Education – Breadth Requirements and
(2) 18–20 semester units with a grade of C or P or better in the major and an overall minimum grade point average (GPA) of at least 2.0 in all CSU transferable coursework.
Program Outcome
What Will I Learn?
Gain a solid grounding in the four subfields of anthropology including archaeology, social-cultural, linguistic, and physical anthropology.
Learn both qualitative and quantitative research methods used by anthropologists in the field. These skills have numerous job applications such as in cultural resource management, museum curatorship, and/or non-profit administration.
Gain a global perspective by studying the interactions of groups and societies from a wide array of vantage points.
Have access to faculty mentors committed to helping students meet their educational and career goals.
Program Learning Outcomes (PLOs)
Students who complete the program will be able to:
Explain core concepts of anthropology including biological, archaeological, and social-cultural subfields.
Demonstrate skills in the scientific methods used by contemporary anthropologists.
Describe an appreciation for the biological, historical, and cultural diversity of our world.
Curriculum
Recommended Course Sequence
1st Semester/Fall
Introduction to Physical Anthropology
Physical Anthropology Lab
General Education and Electives
Total 15
2nd Semester/Spring
Introduction to Social-Cultural Anthropology
Introduction to Statistics
General Education and Electives
Total 15
3rd Semester/Fall
Introduction to Anthropological Linguistics
Introduction to Archaeology and Prehistory
General Education and Electives
Total 15
4th Semester/Spring
Urban Anthropology
General Education and Electives
Total 15
Career Opportunities
What can I do with a degree in anthropology?
Transfer to a four-year public or private university to complete a BA in anthropology. Students completing a BA in anthropology find paid work in education, health care, international development, museums, media, social work, various governmental and non-governmental agencies, medical facilities, and zoos.
Students completing a BA in anthropology are also prepared for graduate study in anthropology. Many anthropology students decide to continue on to complete a MA for job advancement. For example, with an AA or BA in anthropology, a student may be hired as an archaeologist with the National Forest Service. With a MA, that same individual can attain higher positions such as crew chief, project manager, or other more advanced career placements.