Associate of Science in
Associate of Science in Web Programming
Berkeley City College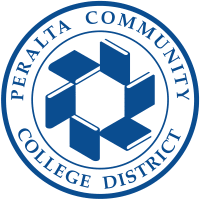 Introduction
This program will prepare students for a career in programming for the Internet and the World Wide Web. They will learn client-side and server-side web programming technologies, understand Internet communications and protocols and related technologies and learn the latest versions of HTML, CSS, JavaScript, Java, and Databases in order to integrate them to create dynamic interactive web pages.
Before entering the program, students should have a solid computer literacy background, such as that provided by CIS 1, CIS 5, or CIS 42A/B or the equivalents.
Program Outcome
Students who complete the program will be able to:
Apply both client-side and server-side technologies through dynamic webpages that link to back-end server-based databases, tracking web sessions using cookies and URL rewriting, and using web security and secure web communications.
Use good programming practices such as UML and object-oriented programming to writing programs.
Use Java programming language to create new programs.
Curriculum
Recommended Course Sequence
Students can use the following pattern to complete an Associate in Science degree in Web Programming. This is only one possible pattern. If they wish to earn an associate degree or certificate, they must participate in the Student Success Program (Matriculation), which includes assessing academic skills and developing a Student Education Plan (SEP) with a Counselor. This plan will map their sequence of courses to help them complete their degree regardless of the semester they begin classes.
1st Semester/Fall
Introduction to Computer Programming
Business Communication
Survey of Programming Languages for the Web
General Education and Electives
Total 15
2nd Semester/Spring
Java Programming Language I
Database Programming for the Web
Survey of Programming Languages for the Web (Continuation)
General Education and Electives
Total 16
3rd Semester/Fall
Java Programming language II
JSP and Servlets
Systems Analysis with UML
General Education and Electives
Total 15
4th Semester/Spring
C# Programming
Web Programming Capstone Project
General Education and Electives
Total 14
Career Opportunities
Web programmer, programmer/analyst, software developer, and information technology professional.