Courses in
Courses in Business Administration
Bethany College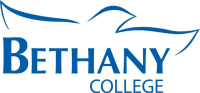 Scholarships
Explore scholarship opportunities to help fund your studies
Introduction
Leadership roles in business and other organizations require carefully developed skills.
As part of Bethany College's Business Department, you will have the opportunity to develop intellectual and practical skills that will serve you well throughout your lifetime and provide a basis for building a successful career.
We believe in active learning. By combining classes, experience, interaction, and participation, we help you internalize your learning. Our goal is to help you apply your knowledge and skills to business situations and carry these methods and processes into your career.
The mission of the Business Administration Program is to prepare students for careers in business and related fields. This program provides general knowledge in business from both theoretical and practical perspectives. Students learn the important ingredients effective managers need to survive and succeed in today's business world. This major provides a solid foundation for admission into M.B.A. programs.