Courses in
Courses in WOMEN'S AND GENDER STUDIES
Bethany College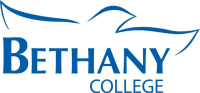 Scholarships
Explore scholarship opportunities to help fund your studies
Introduction
The Women's and Gender Studies minor is an interdisciplinary minor that aims to inspire learning and service relevant to women's and gender issues. Courses critically examine the historical, literary, political, social, psychological, religious, artistic, and biological roles of women and gender. Today's dynamic cultural landscape demands a thoughtful and humane engagement with the complexity of gender, intersectional identity, and sexuality. This minor creates a space where students can engage with theories and practices of women's and gender studies, which not only enriches their primary major of fields of study but also brings a clear emphasis on community, connection, and leadership to how students view both their studies and the world around them. This minor also promotes outreach across the campus and larger community through sponsoring events and improving awareness of the broad ways that gender impacts people's lives.
Student Learning Outcomes:
Explore the dynamic history of gender studies, sexuality, and feminism locally, nationally, and globally.
Understand and apply gender and women's studies theoretical frameworks to dynamic cultural issues and contexts
Consider the intersectional nature of gender identity and its relevance to interdisciplinary subjects, such as, but not limited to:
Humanities, social sciences, science and mathematics, politics, popular culture, and civic identity.
Expand student's awareness of how their own identities are shaped by gender and sexuality.
Analyze how gender and women's studies play an integral role in our sense of community, excellence, integrity, and other core Bethany values.