Associate of Applied Science in
Associate of Applied Science Degree in Network Information Technology
Brookdale Community College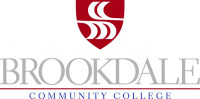 Introduction
The network information technology program prepares students as LAN and WAN network administrators. Successful completion of the program provides students with the essential skills of networking (TCP/IP, Routing, Switching, Wireless, Security, and PC Repair and Maintenance). Students will design, install, configure, maintain, optimize, and troubleshoot networks using a variety of network operating systems (Windows, Linux, and Mac OS X), vendor tools (Microsoft©, Cisco©, and Juniper Networks©), and hardware platforms and protocols. Upon completion of the program, students are prepared for numerous computer-related certification exams.
Program Outcome
Graduates of this program will be able to:
Install, configure, and troubleshoot network operating systems
Configure, maintain, troubleshoot, & secure routers, switches, and other networking hardware
Evaluate current and emerging technologies and assess their applicability
Solve problems individually and in a team environment
Communicate effectively with peers both verbally and in writing
Understand the impact of technology on individuals, organizations, and society, including ethical, legal, security, and global policy issues.