Graduate Diploma in
Higher National Diploma in Performing Arts (Dance)
Burton And South Derbyshire College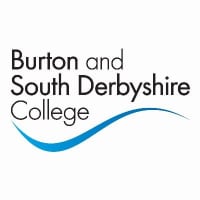 Introduction
This course is a stepping stone into employment, university or dance school. You will gain the skills and knowledge to become competent, confident and innovative in your approach to your chosen career path. As part of the course, you will become part of our in-house performance company, Fleet Street Studios, leading and managing all projects.
You will have the opportunity to take on performance roles in a variety of shows, including musicals, ballet, dance, music gigs, fashion shows and conferences. You will also have the chance to undertake work experience with reputable providers which will help you build up your industry contacts.
We also work with professional performers and companies within the industry to provide excellent work experience and workshop opportunities for dancers and actors. These include Amy Dowden from Strictly Come Dancing, Vanhulle Dance Theatre, Ellis Theatre Arts, Flexus Dance Company, Imagine Ballet, Scare Acting, One Dance UK, National Brewery Centre, National Adventure Farm, Alton Towers, Derby Theatre and The Brewhouse.