Courses in
Operations Management
Business School Netherlands Nigeria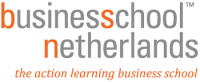 Scholarships
Explore scholarship opportunities to help fund your studies
Introduction
Operations Management is concerned with creating the products and services upon which every unit in an organisation depends.
Creating these products and services is the very reason for any organisation's existence; be it large, small, manufacturing, or service.
Today, Operations Management has become challenging. Promoting the creativity which will allow organizations to respond to so many challenges is becoming the prime task of Operations Managers who have the arguable task of finding solutions to technological and environmental challenges, the pressures to be socially responsible, the increasing globalisation of markets, and the difficult- to- define areas of knowledge of management.
This workshop, therefore, provides a clear, well-structured, and interesting treatment of operations management as it applies to a variety of businesses and organizations.