Certificate in
LEVEL 3 Certificate in BEAUTY THERAPY
Cambridge Open College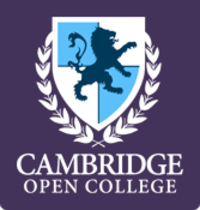 Scholarships
Explore scholarship opportunities to help fund your studies
Introduction
Focusing on the essential aspects of beauty therapy, this course explores everything from the basics of anatomy and skin care right through to applying makeup products and how to work professionally in a salon environment.
The Beauty Therapy Course consists of 11 exciting and practical units, which you'll find detailed on the 'Modules' tab above this section. Covering beauty therapy essentials such as health and safety and effective skincare, these units are specifically designed to equip students with the knowledge and insight required to enjoy a fruitful career in the beauty industry.
Progressing from the basics of health and social care and salon etiquette, you'll explore the truths behind beauty therapy; learning about anatomy, nourishment and other key elements. The understanding that you will develop will complement the course's later stages, which include units on skincare and facials, facial enhancement through makeup, manicures and pedicures and hairstyling and management.