Certificate in
BTEC Higher National Certificate in Interior Design
Cambridge Regional College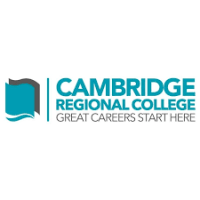 Scholarships
Explore scholarship opportunities to help fund your studies
Introduction
This course has been designed to prepare the individual for Interior Design's fast-paced industry and understand the relationships between humans and space. In partnership with Anglia Ruskin University, the course has also been coordinated to top up to level 6 BA Hons (subject to interview) at Anglia Ruskin's Cambridge Campus.
Breakdown of core study modules: Space Planning; 3D Practices; Computer-Aided Design; Material selection and specification; Advanced Interior Design Studies; Professional Model making; 3D Modelling and Rendering.
In addition to the specialist skills described above, we will help you develop a range of wider skills that will make you a well-rounded professional who will be highly valued by employers and universities. At CRC, we call this package of skills the Passport to Success. English, Maths and IT, Employability, Personal Learning, Social and Community skills, together with your Specialist skills and qualification will give you a distinct advantage when it is time for you to progress to employment or further and higher education.
The opportunity to top up to Degree level will be available to all students (subject to interview) at Anglia Ruskin University.
Entry requirements shall be equivalent to passes in one of the following:
An accredited Access Certificate.
One subject at A-Level has supported bypasses at Grade 4 (C) in four other GCSE subjects.
University recognized standards of the NCVQ.
BTEC Level 3 Extended Diploma, Diploma, and Subsidiary Diploma.
Employment as a trainee in the professional/technical areas of construction is desirable.
You will have an active and keen interest in Design, Art, and Architecture. Entry will be subject to a successful interview and completion of a taster day/s.