Diploma in
Level 5 Higher National Diploma in Engineering (Electrical and Electronic Engineering)
Cambridge Regional College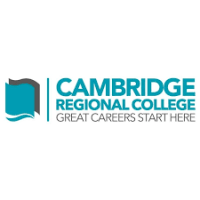 Scholarships
Explore scholarship opportunities to help fund your studies
Introduction
This is a two-year part-time course, and students attend college one day a week. The Level 5 HND in Electrical and Electronic Engineering is designed to develop your knowledge and skills in electronic and electrical technologies crucial to the industry. With this course, you'll have the opportunity to develop and apply your knowledge & practical ability, and design skills. As you develop cognitive, intellectual, and thinking skills, we'll support you and gain valuable key, personal, and transferable skills ready for employment progression or further study.
You'll be taught by specialists in the sector who are experts in their field and vocational training.
HND Programme Content:
Year 1:
U35 Professional Engineering Management Level 5 M
U39 Further Mathematics Level 5 M
U45 Industrial Systems Level 5 M
U47 Analogue Electronic Systems Level 5 O
Year 2:
U34 Research Project Level 5 M
U44 Industrial Power, Electronic and Storage Level 5 M
U 52 Further Electrical, Electronic/ Digital Principles Level 5 O
The HND, awarded by Pearson, can be used as a stepping stone to B-Eng. In Electrical/Electronic Engineering. It can be studied as a stand-alone qualification or as part of a Higher Apprenticeship.