Diploma in
Media Design and Web Development Diploma
Canada International Royal Arts College

Scholarships
Explore scholarship opportunities to help fund your studies
Introduction
Overview
The Media Design and Web Development diploma is a two-year program that uses the latest technology to enrich the students' learning. Through studio projects that reflect today's technological trends, students get hands-on experience applying design theories and principles.
This program enhances the student's skills in various industry software to successfully design creative web media and to develop proficient web designs.
The second-year is the co-op experience where students will be working in the industry and gaining real-life experience, grounding and enhancing the academic concepts learned in class.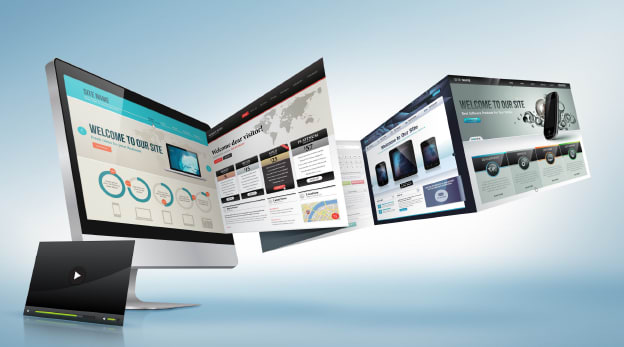 Learning Objectives
Design creative and coherent web media
Create aesthetic layouts using design principals
Demonstrate creative thinking and develop efficient media communications
Assess the marketing needs of a digital project
Create, develop and implement proficient web designs
Be a source of new graphic proposals and offer user-centered media design solutions
Demonstrate technical competency in Photoshop, Illustrator and Web development languages
Produce professional-quality work that demonstrates unique creative applications
Skillfully promote works to secure employment in the Graphic Design industry
Curriculum
MDWD 100 | Communications for New Media
This course focuses on showing students how to write content for the web. The students will explore how people read screen text in contrast to printed text. They will practice how to produce content for a new media project of portfolio quality.
MDWD 101 | Color Theory
In this course, the students will explore fundamental color concepts within the context of Media Design layouts,
in order to creatively and successfully create color schemes relating to marketing objectives.
MDWD 102 | Introduction to Photoshop I
This introductory course will focus on apprehending the Photoshop environment. Students will learn to navigate the canvas effectively, customize the panels and work with layers. They will explore the fundamental tools, settings and features of the software in order to edit and improve pictures.
MDWD 103 | Information Architecture
This class will cover the principles of structural design of shared information environments. It focuses on the process of information architecture for user-centered websites and navigation systems. Through practical exercises, students will learn how to design functional interactive media.
MDWD 104 | Color Grading
From basic adjustments settings to expert calibration curves, students will learn how to use color retouching to convey specific emotions and feelings in photos. Using Photoshop, topics include selecting tones, adjusting hue and saturation, changing contrast, enhancing lighting and rendering using curves and levels.
MDWD 105 | Introduction to Web Development I
This course will provide students with the skills required to recognize and describe the fundamental aspects of web pages. The course will emphasize on identifying a site's target market to describing interactive features using HTML5 and CSS3.
MDWD 106 | Introduction to Illustrator I
Students will learn how to use the fundamentals tools of Illustrator and how to work with vector images. From creating and editing shapes to drawing with the pen and pencil tools, they will get to know the work area and develop their creativity using illustrative techniques.
MDWD 107 | User Interface Design & User Experience
This course will introduce students to the fundamentals of user interface design, including both graphics and interaction design. Students will learn about design methods, prototyping, and evaluation of user interfaces.
MDWD 108 | Esthetics & Design Principles
This course introduces the power of beauty in design along with its importance for the perception of usability. Students will learn various principles such as balance, proximity, alignment, repetition, contrast and spaces. This class will also explore the development of visual styles and art movements.
MDWD 109 | Introduction to Photoshop II
This course will cover state-of-the-art image manipulation, adjustment layers, masks and blending modes. The student will learn advanced techniques for making complicated selections, preparing artwork for various design applications and optimizing files.
MDWD 110 | Portfolio I
This course focus on preparing a professional portfolio with creative samples targeted to career choice. Students will learn how to develop a concept of their own to display graphic works, brand themselves and professionally present their skills in accordance with today's trends.
MDWD 111 | Project Management
This course will prepare students to initiate, plan and execute a project. This course aims to develop a range of interpersonal skills and project management techniques required to manage today's Media Design projects.
MDWD 112 | Internet Law
This course focuses on how to operate a successful Internet business by understanding all the legal and economic constraints associated. The students will apply hands-on problem-solving techniques and examine real-life case studies.
MDWD 113 | Introduction to Illustrator II
Students will explore the professional techniques behind tracing artwork, creating info-graphics, applying dynamic effects, working with perspective grids and other great Adobe Illustrator features.
MDWD 114 | Introduction to Web Development II
Students will gain a deeper understanding of the latest technologies using HTML5 and CSS3. Topics include: Bootstrap framework, SEO, web-based fonts, jQuery, and JavaScript.
MDWD 115 | Web Marketing
This course will focus on an in-depth review of current media options including the implementation of Search Engine Optimization (SEO). It will educate students about the development of advertising and web communication campaign work. Students will create advertising strategies and campaigns and prepare client-level presentations.
MDWD 116 | Introduction to Photoshop III
This course is designed to provide students with a deeper knowledge of the software – introducing tools and techniques that will enlarge the scope of their creativity. Through various creative exercises, the students will be inspired to create effective and powerful media design layouts. The students will expand their compositing techniques using paint brushes, patterns and special effects.
MDWD 117 | Portfolio II
This course will enable students to complete a professional portfolio by improving projects and developing new work. Students will expand their verbal and interpersonal skills to enhance professionalism and marketability in order to promote their works and best compliment their skills.
Jobs / Careers
Graphic Designer
UX/UI Developer
Web Developer
Photoshop Artist
PHP Developer
Illustrator Artist