Summer courses in
Hospitality & Tourism Management
CEFAM French-American Business School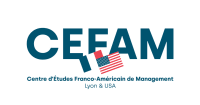 Scholarships
Explore scholarship opportunities to help fund your studies
Introduction
Hospitality & Tourism Management in Lyon!
CEFAM offers a 2-semester, specialized program in Hospitality and Tourism Management. Students can enroll for fall + spring or spring + summer. The first semester is spent in dedicated courses at CEFAM, and the second semester is comprised of a full-time, paid Internship in France. This is an incredible opportunity to build on your international experience both in the classroom and professionally, and expand your global network at CEFAM and in the field of Hospitality and Tourism.

The Hospitality and Tourism first semester includes the same excursions and cultural activities as all CEFAM study abroad programs as well as offering optional, specialized activities.
Course Offering, Hospitality & Tourism (16hours):
HTMG 410: Hotel Management & Operations (3 credits)
HTMG 420: Culture & Communication in Hospitality & Tourism Management (3 credits)
HTMG 430: Cotemporary Issues in Hospitality & Tourism Management (3 credits)
French Language (3 credits)
Final course of choice in Marketing or Finance (3 credits)
Frecn culture (1 credit hour)
Hospitality & Tourism, Paid Internship:
The second semester internship can include roles such as:
Kitchen Services/Gastronomy/Pastry
Dining services
Room service
Food & Beverage
Sommelier services
Reception
Some examples of corporate partners who accept interns from this program are
Best Western
Groupe Accor
Relais & Chateaux
Michelin starred restaurants
French language is not required to complete the internship. Housing is included, and varies depending on placement.
Program Dates & Application Deadlines
Hospitality & Tourism Fall Semester 2020:
Program dates: Sept 7 - Dec 18
Application deadlines: June 1
Hospitality & Tourism Spring Semester 2021:
Program Dates: Jan 18 - Apr 30
Application Deadlines: Nov 1
Hospitality & Tourism Internship dates 'approximate):
January - April
May - August
Costs
Cost includes tuition and university fees, airport pickup, housing*, welcome and farewell dinner, cultural activities and excursions
Semester Program - 9040€ (up to 16 credit hours)
Internship Placement Fee - 800€
*the housing option included in the listed price is in a student, single occupancy apartment. Students cans choose to live with a host family at a slightly higher cost. The host family option also includes some meals.
To apply at any of CEFAM's programs, go to our website at cefam.fr/en/ and download the application from the Short -Term Study Abroad Page.
If you are interested, please contact Rachel Stowe: ra[email protected] or Cécilia Turquin: [email protected]