Diploma in
Advanced Diploma in Graphic Design and Web Development
Centre for Arts and Technology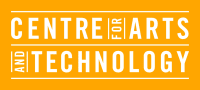 Scholarships
Explore scholarship opportunities to help fund your studies
Introduction
Exciting News!!
Centre for Arts and Technology has an articulation agreement with the University of Gloucestershire in England. Read our blog for an interview with University of Gloucestershire instructor Don Parker.
It goes without saying you've got a keen eye for design. You know that when images and words come together just right, it's magic on the page. Your ambition knows no bounds and you find the unlimited potential of the Internet and digital applications intriguing. You want to make an impact on the world by combining beautiful design with unparalleled functionality. This isn't just the future… it's your future. With this expertise, coupled with your raw talent, you'll be able to launch into one of these lucrative design careers:
Multimedia and Web Designer
Interactive Designer
Web Developer
Web Support Personnel
Graphic Designer
Production Designer
Graphic Design & Web Development is an extremely well-rounded program that prepares you for a number of careers. Our graduates are highly sought after by potential employers because of their ability to multitask in highly specialized areas.
Here is just a small sample of some of the great companies that have recently hired Graphic Design & Web Development grads: Ad-Dispatch • Extreme Group • Command Base • East Coast Dynamics • Designa • Jet Label • JewelPop Inc. • Creative Curve Media Group • Artistech New Media • Navigator Group • Roketto Centre for Arts and Technology prides itself on hiring the very best instructors in the field. You'll learn in a hands-on atmosphere, and pick up tried and tested industry skills from people who have built a reputation owning or working with leading design firms.
During this intensive, 18-month program, you'll learn every aspect of creating awe-inspiring graphic design. Combine this with a comprehensive understanding of database driven websites, multimedia components, and digital applications, and you will be a double threat able to chart your own career course.
You'll learn: Adobe Dreamweaver, Flash, Premiere, After Effects—XHTML and CSS—Database-driven Website Creation Using PHP and MYSQL—JavaScript—Adobe Photoshop, Illustrator, InDesign—Branding—Typography.
"The Graphic Design & Web Development program offered everything I wanted to learn: web design, coding, graphic design, etc. But what was really great was that it touched on areas like: photography, video, audio law and more, which really rounded out my skillset and made me more attractive to employers and clients." – Dave Haggblad
Course Flow
In your first quarter, you will learn about graphic file management, core graphic and Web design applications, business communications, and project management to serve as a foundation for the remainder of your program. InFoundation of Art and Design, you will explore the evolution of imagery from primitive art through to today's digital creations, with a focus on the elemental themes in design, composition, and content. This will allow you to understand the artistic direction demanded by future clients. You will also be introduced to Media English, Video Production, Internet Programming, and Business Technology in this foundational term.
In your second quarter, you will explore digital video and the art of storytelling, and learn about the essential tools and methods of digital illustration. From colour correction to effective typography, your design studio course this term will strengthen your graphic design skills and mastery of image creation and editing software. You will also be introduced to vector-based animation in this quarter, including the fundamentals of interactive Flash and animation creation, as well as scripting basics to control everything from file loading to simple user interactions.
In your third quarter, you will take a closer look at Internet Programming, as well as Vector Animation Production, so you can understand the concepts behind event-based applications which drive the interactive multimedia world. Your Principals of Photography course will coincide with Digital Imaging, which is designed to help you become proficient in Adobe Photoshop and other image manipulation applications for use in advertising, marketing, graphic design, and publishing.
In your fourth quarter, you will further immerse yourself in the world of Web design, with study in Interface Design, Internet Database Connectivity, Audio for Multimedia, Internet & Gaming Applications, and Internet Marketing. You will also further your storytelling and editing skills – often required in many design-based careers – in Introduction to Motion Graphics, where you will learn computer graphic manipulation, titling and visual effects techniques, and non-linear editing in relation to Web-based video creation.
In your design studio this term, you will focus on working through real-world scenarios so you learn to gather pertinent information from customers, apply that information to design elements, communicate the design progress to customers, and output a final design through various printing methods. A large focus of your fifth quarter is also about interactivity in Interactive Media Development, with complementary learning in your 3D Virtual Environments course and advanced Internet Programming courses.
From a web development perspective, students start at the ground level, learning the foundation building blocks of websites, HTML and CSS. Upon this foundation, students start to learn how to make their websites dynamic and engaging using JavaScript, one of the leading languages in website creation. Once familiar with the fundamentals, students learn server-side scripting and database design through the introduction of PHP and MySQL. Students are challenged throughout the quarter with a combination of hands-on experiential learning, assignments, quizzes and exams.
Your final quarter of your program will be largely focused on preparing for your career in design. In Media Communications and Law, you will learn about intellectual property, rights of privacy and publicity, defamation, third party liabilities, domain names, e-commerce, and issues of contract law and digital production. You will also build a business plan so you are ready to launch as a self-employed designer should you choose that route after graduation. From a web development perspective, students will delve further into the world of development. Students continue to build their PHP and JavaScript knowledge, adding jQuery Ajax to their development toolkit.
With a solid foundation in coding and website development, students then learn about using and manipulating pre-existing software packages, primarily through the open source platform, WordPress. By the end of the quarter, students will have built website collateral to add to their portfolio, allowing them to demonstrate their abilities to future employers.
A large portion of this quarter will also be to finalize your Graphic Design & Web Development portfolio which will help you define your style, present yourself to potential employers, and gain a contract or project-based work after graduation.