Courses in
Diploma in Interior Design
Centre for Arts and Technology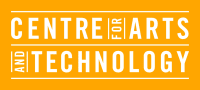 Scholarships
Explore scholarship opportunities to help fund your studies
Introduction
Centre for Arts and Technology has reached an articulation agreement with Yorkville University. Read our Press Release to find out how this could set you up for a Bachelor of Interior Design!
Receive interior design training from our industry experts at one of the leading interior design schools in Canada. The Centre offers 3 Interior Design Programs; a 15-month, an 18-month program and a 24-month program. Providing you with the tools and training you need to start a career in interior design. You don't just want to design a functional space…your goal is to create a masterpiece. You see beauty and potential in every room…waiting for just the right blend of know-how and imagination (yours!). You understand that every line, every curve, every colour come together as a symphony to form the desired look and mood. Interior design is in your future, and Centre for Arts and Technology, one of the leading interior design schools in Canada, will help take you there.
The Interior Design program will get you ready for a rewarding career like these:
Interior Designer
Building Code Consultant
Office Space Planner
Space Management Consultant
Kitchen Designer
Retail and Residential Space Planner
Real Estate Staging Consultant
Interior designers create environments that bring beauty to everyday life, portray personality, and add sophistication and professionalism to reinforce the brand of a business or retailer. Offered at one of the leading interior design schools in Canada, our comprehensive Interior Design program will bring out your artistic side, familiarize you with the latest technology, and prepare you for a career as an independent designer, or employment with a respected design firm.
Here are just a few of the places you'll find our graduates:
Yuge Design • MacKay-Lyons Sweetapple Architecture • Riddell Kurczaba Architecture • Apache Canada • Bergrand Fast Design • Jade Bay Constructors
The Interior Design program offers professional training through instructors who have enjoyed successful interior design careers of their own. You'll learn from the best about every aspect of the interior design industry, from traditional drafting and rendering to 3D modelling software, to lighting and construction methods.
You will also have the opportunity to make valuable connections and learn firsthand during several work placements. With your professional interior design diploma, you'll be a master of Technical Drafting Techniques—AutoCAD and SketchUp—Building Technologies—Detailing—Business of Interior Design—Theory and Principles of Interior Design—Lighting—History of Architecture and Design—Graphic Communications—Representation Methods—Building Codes and Sustainable Design.
"I chose the Centre for Arts and Technology because of their smaller class sizes and genuine interest in my success. The Interior Design program definitely prepared me for the career I always dreamed about." – McKenzie Hedman
*The future path for Interior Design certification qualifications (NCIDQ) undergoes change often. Centre for Arts and Technology is following the professional Interior Design industry developments closely and will respond appropriately as the changes progress. All students should seek updated information as it is made available through the national association (IDC) and each individual provincial association. Find out more about the current status for NCIDQ Exam Eligibility Requirements. Currently, the Centre for Arts and Technology graduates qualify to write the NCIDQ exam upon the required post-graduate work experience. Please follow-up with a Program Advisor to help guide you through this process.
Course Flow
In the first quarter, students explore foundational concepts in design theory and technical knowledge, beginning to apply this knowledge through project-based work. Students will learn how to manipulate theories and concepts in order to create strong solutions in interior environments. This quarter provides an understanding of a global perspective on human achievements in architecture, interior design, and the decorative arts and their relevance to modern life. Fundamental technical skills in drafting and digital programs will be introduced and by the end of the quarter, students will be able to draw on and apply your new knowledge and skills to projects in the upcoming quarters.
Quarter 3 takes a closer look into the human, environmental, and "universal/barrier-free" aspects of Interior Design and space planning. Students will be challenged with 3D spatial problem solving and exploring the connections between interior and exterior spaces. Courses explore the environmental and sustainable factors that influence the selection and design of materials and components and discover new innovations through hands-on experimentation, independent and group research, site visits and guest lectures. Students begin to develop a more personal and visually accurate style of visually presenting their projects while exploring construction systems, components and methods used in the wood frame and residential construction.
The programming process is integral to the practice of interior design and the fourth quarter familiarizes students with planning concepts, furniture and finish specifications associated with commercial design with a focus on hospitality concepts. Students will create computer generated 3D models and explore rendering techniques for conceptual design and presentation drawings. Courses explore construction and detailing of interior components such as floors, walls and ceiling systems, as well as millwork, developing an understanding of how to accurately draw and design details. Students will develop advanced lighting drawings for commercial spaces including details and specifications resulting in creative and functional solutions. Emphasis this quarter is placed on the application of concepts through the use of technical criteria, specifications, layout and building system coordination.
In the fifth quarter, students develop tools and techniques to research and apply Building Code regulations and Universal Design regulations to interior environments. Students will also learn about current sustainable practices and rating systems such as: LEED (Leadership in Energy and Environmental Design, Passive House and WELL Building and how to assess and apply strategies in design projects. Building systems for typical commercial spaces are also covered, enabling students to communicate more effectively with other design professionals such as; architects, engineers, contractors, and building officials, who are all partners in an integrated design process. Systems such as construction systems, sustainable construction strategies, power distribution systems, mechanical systems, including HVAC and plumbing, energy management, data/voice communication systems, security and acoustics will be studied. Students will advance their skills in various CAD software programs currently used in the industry by creating a full set of working drawings. Additional emphasis will be placed on the application of concepts in retail and healthcare design.
In the sixth quarter, students will focus on improving and developing your conceptual skills, refining schematic design concepts, preparing final drawings and improving visual presentation skills. Courses explore the various theories, approaches and furniture applications implemented in the design of today's small, medium and large corporate office. Students will examine business and professional practice relevant to interior design, concentrating on contracts, bidding, designer responsibilities, and professional ethics, as well as professional fees, billing and insurance. In this quarter, students start to compile and prepare a preliminary portfolio with the knowledge and tools required to complete a high-quality academic and professional portfolio in multiple formats. Under the mentorship of a Practicum sponsor, students will experience the first of two work placements in the interior design and related industries that are relevant to their interests and level of ability.
In the seventh quarter, students will expand their knowledge, practical use and application of the Building Code and Universal Design regulations to demonstrate their understanding of the interior designer's responsibility to design with the health, safety and welfare of the public in mind. Students will prepare a plan review and code analysis for their Final Graduation Project. Students will undertake investigative research using evidence based-design techniques to prepare a report which will be the basis for your Final Graduation Project, all the while advancing their 3D Computer-Aided Design skills through the exploration of additional 3D software to construct and render interior spaces. Courses cover what it takes to become a successful entrepreneur in today's market and allow students to create their own business plan and company identity. The seventh quarter contains the second Practicum/work environment within firms, trades and providers of services within the Interior Design profession to further student understanding of the profession.
A significant portion of the final quarter will be implementing research findings from quarter 7 into a design solution for a final graduation project that will coincide with areas of interest students would like to pursue in Interior Design. Student projects will address a real and tangible need within the community and students will present the final solution to the community, design industry and faculty members.
Students will produce and coordinate a full set of drawings, demonstrating their understanding of the assembly of the individual parts of a project into one final cohesive drawing package. During this quarter, students also finalize their Interior Design portfolio, website and social media, which will help in presenting their abilities to potential employers after graduation.