Foundation Year in
Foundation Course
City & Guilds of London Art School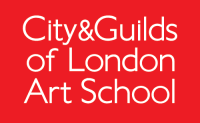 Scholarships
Explore scholarship opportunities to help fund your studies
Introduction
The City & Guilds of London Art School is an approved centre for the UAL Awarding Body, Level 4, Foundation Diploma in Art & Design.
There are many fulfilling and exciting careers in art and design, and our fast-paced and intensive Foundation course offers a focused, inspiring and memorable year which will thoroughly prepare you for further study or professional practice.
The completion of a Foundation Course is a prerequisite for most BA art and design courses in the UK. Our aim is to go further than simply help you prepare for an interview – we set out to help you develop the skills you need to go on to be the leading artists and designers of the future. Whether you intend to make an application for a BA course in these subjects, explore a personal interest or take the first step on a career, with this course you will be making an important investment in your future.
You will be introduced to a wide range of creative subjects, with the time, space and expert teaching you need to experiment and evolve your ideas and your conceptual and practical skills. Following carefully structured projects and taught workshops you will be supported to progressively take greater control of your own learning and identify your own specialist direction.
Due to our high ratio of staff to students and our motivating and supportive studio environment we are able to tailor the course to your specific interests. The Foundation exhibition at the end of the year demonstrates an extraordinary range of directions and outputs by our hugely creative students.
Content and Structure
This is a one year, full-time, course of study leading to the award of the Foundation Diploma in Art and Design, level 4, awarded by the University of the Arts London Awarding Body (UALAB)
The course is primarily intended as a diagnostic and preparatory year to support applications to higher education in art and design or associated studies. It is immersive and introduces a wide range of art and design practices through project work and practical studio based learning as well as self-directed study, alongside a programme of lectures and visits.
This means that it can also be used as an opportunity for re-orientation (for mature applicants) or as preparation for employment in art and design.
There are three parts to the course:
PART 1 – LEARNING SKILLS AND CONTEXT
The year begins with a general introduction to art and design, starting with a variety of approaches to drawing and research and continuing with workshop inductions, introductions to painting, photography, sculpture, design communication, 3D design, printmaking and art and design history and theory. This part of the course sets out to help you to recognise where your strengths lie and supply you with the experiences you need to make informed decisions about your future study options.
As the 'diagnostic' phase of the course develops there will be a series of talks/presentations given by artists and design professionals intended to inspire you and provide a picture of the study and employment options available.
At the end of Part 1 you will identify, with support from tutors, the subject area that you plan to focus on for the rest of the course.
PART 2- DEVELOPMENT AND PROGRESSION
Once you confirm your specialist subject area you will be allocated a personal working space that will be the base from which you will work throughout the remainder of the course. You will continue to have access to the Art School's range of technical workshops and facilities to support you to test out and ultimately produce a body of work.
A 'Towards Professional Practice' series of workshop sessions focuses on issues such as documenting your work, writing application statements and preparing for interview.
Tutorials and workshops will continue to support you to develop your work and tutors will advise you on your portfolio and any applications you plan to make. You will be encouraged to take increasing responsibility for your own learning and to evaluate your own and others work in seminars, studio discussion and critiques.
PART 3 – PROPOSAL AND REALISATION
By this stage of the course you will work more independently, instigating and organising your own work and projects. Part 3 commences with your first draft of your Project Proposal that outlines your plans for your Final Major Project. Part 3 of the course is an opportunity for you to test out your ambitions and produce a self-initiated project that will be exhibited in the Foundation end of year exhibition. Throughout the development of your Final Major Project you will benefit from tutorial advice as well as group critiques that will offer opportunities to discuss your work with your peers.
FOUNDATION SHOW
The Foundation Show at the end of the course is a high point of the Art School's year and is a time to celebrate your achievements during the course. Students and staff collaborate on the preparation, curation and hanging of the show and this experience is an important part of the course. The Foundation Show is advertised and open to the general public with a lively private view and prize-giving for your friends and family.
TUTORIAL SUPPORT
Studio tutorials enable you to review your progress and offer you advise on all matters relating to your plans for the future including: choice of subject and further courses, applications and interviews, preparation of portfolios and writing of personal statements.
In addition to more formal recorded tutorial sessions informal tutorials take place on a regular basis and you will be encouraged to make use of the full range of tutors available in your specialist area.
Entry Requirements
Applicants for Foundation Diploma in Art and Design are normally expected to have achieved:
Five GCSEs at grade A, B or C or the equivalent.
OR
3 GCSEs at grade C or above plus one A level or equivalent.
This educational level may also be demonstrated by possession of a combination of other qualifications for example the International Baccalaureat or High School Diploma. Applicants who can demonstrate equivalent prior professional experience will also be considered through a process called Accreditation of Prior (Experiential) Learning (AP(E)L), which involves a judgment of various work-life and formal educational experiences against the selection criteria.
Applicants who do not speak English as a first language will be required to provide evidence of achieving the equivalent of the International English Language Testing Service (IELTS) score of 5.5 or above, with a minimum of 4.5 in all four areas.
Selection criteria
We select applicants according to their potential and current ability to:
Fulfil the entry requirements;
demonstrate commitment to, and enthusiasm for, art and/or design;
employ a variety of creative skills and creative problem solving;
gather and research visual and textual material to inform their ideas;
demonstrate an awareness of contemporary and historical culture related to their work;
explain ideas, be critical and evaluate their work.
For more information, please visit our website.