Courses in
Title of Expert in Corporate Social Responsibility and Sustainability
CMI Business School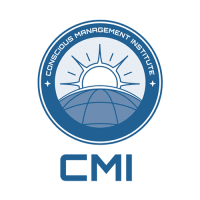 Introduction
Title of Expert in Corporate Social Responsibility and Sustainability from CMI Business School , the first business school specialized in CSR , where the integrity of people takes center stage to learn processes and techniques from a new perspective of collaboration and thus obtain the best results.
CMI uses its most specialized and advanced teaching methodology, adequately combining theory, practice and the case method , training in decision-making , and with exhaustive monitoring of student performance and development through personalized authorization and continuous performance reviews. The expert degree is based on an adapted and unique study plan that emphasizes the student's experience and overall development, which is why it is carried out in small groups of students . After completing this program, you will be able to become part of the WCC Alumni community, which offers you the best services and advantages of our Institution.
What is the Alumni Club?
At CMI we work to serve the highest possible level of students passing through our classrooms. Therefore, at the end of any CMI program, all the advantages of being a former student are offered free of charge:
Punctual and updated information on the offer of programs and discounts.
Newsletters and publications reception.
Information on topics of interest.
Invitation to networking activities, conferences, talks.
Discounts on training and merchandising.