Courses in
Intensive English and TOEFL Preparation Course
Colorado Heights University (CHU)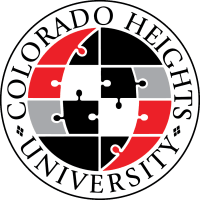 Scholarships
Explore scholarship opportunities to help fund your studies
Introduction
The Intensive English and TOEFL® Preparation program is focused on how students learn a language in a total immersion environment. The skill areas (listening, speaking, reading, writing, and grammar) are integrated into each class through the use of topic that provides the context for communication. Each course has a robust integrated project that pushes the language learner to stretch their fluency level. The TOEFL-ITP ® or Accuplacer® test is used as an assessment tool that gives the program external validation for the measurement of student learning.
Prerequisite Courses & Other Requirement for Admission to Program:
High School Diploma or Equivalency; Placement based on section scores (grammar/use, listening, and reading) derived from the computer-adaptive ACT Compass English as a Second Language test or Accuplacer® test.
Program Learning Objectives:
To complete the Intensive English and TOEFL ® Preparation program, a student must:
Complete 6 progressively advanced courses
Improve their TOEFL ® or Accuplacer® test score
Improve their fluency in all five skill areas: listening, speaking, reading, writing and grammar
Demonstrate preparation for college-level work or an English-speaking work environment
FAQ/Answers
Q. What is the on-campus residential housing like?
A. The residence halls at CHU are affordable and fun. They're within walking distance to all classrooms, the library, and other campus resources. It's also easy to walk off campus to many local shops and restaurants, and it's close to public transportation.
Q. Will I fit in?
A. CHU is a very multi-cultural, multi-ethnic and multi-linguistic environment with students from over 40 countries so most students feel instantly comfortable in their new home away from home making new friends with a common language, religion, and culture frequently the very first day on campus. You are not alone because our staff both within admissions and other departments are also from a variety of countries and cultures and fully understand the questions you may have about entering a new environment in a new country and will assist you to make that transition as smooth and comfortable as possible.
Q. Will CHU help me secure CPT and OPT positions?
A. Students who have F-1 status are eligible for CPT (Curricular Practical Training) and OPT (Optional Practical Training) if they meet certain criteria. The counseling staff at CHU can help students understand the requirements and complete the paperwork in order to qualify and obtain CPT and/or OPT positions.