Courses in
5 Days of Creative Direction
Conde Nast College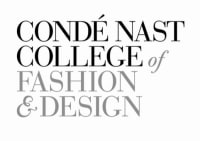 Join us for online information events
Introduction
Do you want to understand the principles of how to creatively direct a brand or a concept from the initial idea to a tangible outcome?
This is an intensive five-day programme designed to introduce students to the skills required for a successful career in creative direction in fashion & fashion media.
During this introductory course, you will work on your own creative direction project that you will present to others at the end of the week.
In order to do this, you will learn how to use cultural insights to come up with a vision for a creative concept. You will also learn how to turn your vision into a visual identity using core branding principles as well as distinctive outcomes that meet new or emerging audience demands. A key to being a good creative director is the ability to communicate your ideas in a persuasive manner to others which you will also explore as part of the course.
Program Outcome
By the end of the course, you will receive a Condé Nast College of Fashion & Design Certificate of Completion.
Curriculum
Develop a creative direction for a brand or a concept
Vogue House Experience
Industry speakers
Create a mock mini issue of Vogue
Access to the Vogue archives
Scholarships and Funding
Alumni Discount
Condé Nast College of Fashion & Design offers course fee reductions to our alumni.