Associate of Applied Science in
Electronics Engineering Technology AAS
Craven Community College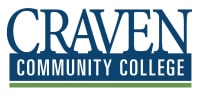 Scholarships
Explore scholarship opportunities to help fund your studies
Introduction
Although the terms "electrical and electronics engineering" are often used interchangeably in academia, they are quite different in the industry. Our Electronics Engineering Technology program prepares individuals to become technicians who design, build, install, test, troubleshoot, repair, and modify developmental and production electronic components, equipment, and systems.
The Electronics Engineering Technology Program provides students the skills necessary to analyze and troubleshoot electronic systems. Students are provided the academic knowledge and hands-on experience needed to perform operations on industrial/computer controls, manufacturing systems, communication systems, and power electronic systems. Students will learn how to read, interpret, and employ electronic schematics (both component and functional block diagrams) in the installation and maintenance, troubleshooting, and repair of electronic circuits and systems.
A broad-based core of courses, including basic electricity, circuit theory, instrumentation, soldering and fabrication, solid-state fundamentals, analog and data communications, digital concepts, and microprocessors, ensures that students will develop the skills necessary to perform entry-level tasks. Emphasis is placed on providing students the ability to demonstrate a working knowledge of the principles and concepts associated with electronic circuits and systems, as well as the safe operation of test/repair equipment.