Courses in
Gran Chef Diploma
Culinary Institute of Barcelona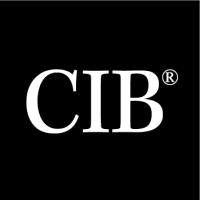 Introduction
GRAN CHEF DIPLOMA
Any school can teach you to be a chef. But here you will learn how to tackle the gastronomic challenge of the 21st century.
The gastronomic sector demands increasingly qualified professionals, not only those who have mastered cooking techniques, but also those with lateral skills such as leadership, decision making, critical thinking, an awareness of responsibility and sustainability, efficient communication and a creative attitude. In short, people who can solve problems and find opportunities in the world of gastronomy.
Our students choose the chef career for many reasons, whether they are starting out in their culinary career, retraining after years in the restaurant business, or changing profession to become a chef or entrepreneur. They come from all over the world to undergo a transformation that allows them to stand out in the market.
The Gran chef diploma offers disruptive training in the gastronomic sector, designed to prepare, train and transform students into all-round chefs. Our pedagogical model is centered around creativity and innovation, two driving forces that help us keep ahead of the market and find the best solutions.
This professional chef's training combines four learning and developmental stages to transform you into a 360° chef
Training to be a chef with the Haute Cuisine Chef Diploma
Specializing as a chef by choosing from one of our four postgraduate courses: Integrative Healthy Cooking, Molecular Gastronomy, Professional Pastry Course or Advanced Culinary Techniques.
Continuing your training with a six-month internship chosen to suit each student's abilities and preferences.
Gaining foresight, pragmatism and management skills on the Executive Chef Diploma.
Two years of cultural immersion in the city of Barcelona. Study to become a chef amidst the international atmosphere that the CIB is so well known for, which transforms you and prepares you to become a chef with a global vision of the kitchen, of business and as a specialist in your sector.
Ideal Students
For future chefs who want to transform the gastronomic future and their own
I want to be a professional chef For people who want to start their academic journey and apply for jobs with an outstanding competitive advantage.
I want to change my industry and my life For people who want to step out of their comfort zone and achieve their personal and professional goals by becoming a chef.
I want to work in any kitchen around the world For people who want to acquire a holistic and international vision that allows them to face challenges presented by any kitchen in the world.
I want an international culinary training experience For people with a broad vision of the world who want an international experience and comprehensive training that meets their expectations.
I want to be ready for 21st century challenges For those people who believe the culinary world has changed and that knowing how to cook is no longer enough to adapt to these changes.
I want to go my own way For entrepreneurial people with the skills to launch and manage their own projects.
I want to be a 360 degree chef For people who want a holistic vision of kitchens and businesses and to specialize in a culinary field.
I want to start a culinary business For people who want to start a gastronomic business with a unique value proposition.
I want to own a restaurant or hotel For people who want to launch new projects related to restaurants and dining.
I want to lead and manage For people who aspire to lead professional kitchens with a competitive advantage in the market.
Program Outcome
Become a chef with a global vision
Training you to develop products and services in your own or other restaurant businesses.
Learn new skills required by chefs in the 21st century, for the present and future of gastronomy.
Assume the culinary leadership of yourself, others and businesses.
Develop new aptitudes to create and innovate in the culinary field and restaurant business management.
Acquire business knowledge, language and a vision for business development and become the protagonist of your own future.
Learn about managing finances, performance and accounting for an efficient kitchen and business that is profitable and meets yours and others' objectives.
Create, design, implement and supervise culinary services in any restaurant in the world.
Align yourself with a global culinary culture allowing you to apply it to any context in any kitchen around the world.
Acquire a global vision of the kitchen including techniques, methodologies and responsibilities in order to design, propose and execute it successfully.
Act like a leader capable of designing, managing and empowering complex and multidisciplinary teams.
Career Opportunities
Chef
Head of innovation projects (R+D)
Co-owning in the culinary industry
Head of gastronomy in the food production and restaurant industries
Head of development for new projects
Gastronomic consultant
Restaurant director
Restaurant manager
Executive chef of any international restaurant and hotel chain
Food and Beverage (F&B)
Any departure from our culinary or managerial specializations
Your competitive edge:
You will have gained an in-depth understanding of products, unlike in other schools.
You will have developed cognitive and leadership skills allowing you to lead a world-class culinary team.
You will have the preparation to successfully join any multidisciplinary and international culinary team.
Your 360º vision of gastronomy, the culinary world, its products, technology and in all contexts.
You will have developed cognitive skills that will help you stand out with your team, your customers and suppliers.
You will be able to create, innovate and achieve your objectives faster than the rest.
You will have an advantage in restaurants or communities where the specialty you have chosen has influence.