Courses in
Course in IT - Project Management in an Information Technology Environment
Damelin Part Time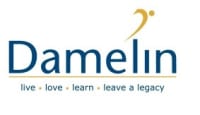 Scholarships
Explore scholarship opportunities to help fund your studies
Introduction
This programme on software project management is intended for first time project managers and project managers wanting to expand and formalise their knowledge. The programme aims to provide students with the basic skills, knowledge and competence to effectively understand and manage information technology projects.
There is a need for a project management programme focusing specifically on the management of Information Technology (IT) projects. Given the growth of the IT industry, a need exists for computer specialists, as well as project managers, to gain a practical and theoretical foundation for managing IT projects, as this area has been neglected over time.
This Skills Programme is part of a full qualification that is mapped to a cluster of unit standards taken from a programme that is accredited by MICT SETA, namely National Certificate: Information Technology: Systems Development SAQA ID 48872, NQF level 5, 131 credits.