Courses in
The Anthropology Major and Minor
Davidson College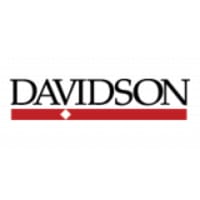 Scholarships
Explore scholarship opportunities to help fund your studies
Introduction
The anthropology major and minor provide you with a firm grounding in social theory and the comparative study of human diversity through time and indifferent world regions.
Major
Course offerings provide introductions to three of the four sub-disciplines of anthropology (sociocultural, biocultural, and archaeological anthropology; linguistics is not currently being offered) and several area surveys, supplemented by seminars on anthropological theory and more specialized topics. Elective courses allow you to tailor your major to particular intellectual or career goals, as do independent studies. Many of the upper-level courses can be directed to specific regions if you are interested in a particular region of the world.
Anthropology is fascinating for those students who want active engagement with their studies. All majors complete a methods requirement involving independent research. Student projects may involve interviewing informants for family histories, researching archives on historical topics, studying ethnic performances or festivals, or many other possibilities.
Minor
Anthropology is an ideal complement to several majors. The anthropological theory has been a significant influence in contemporary interpretations of religion, literature, and social history, while anthropology's cross-cultural approach will be of particular importance to those interested in international careers.
Courses examine issues of race and ethnicity from a variety of perspectives. Offerings in archaeology provide coverage of several past periods and societies and theoretical perspectives that usefully supplement the history department's offerings. For those interested in biology, anthropologists have been prominent in primatology (the study of primates), human evolution, forensics, and studies of human ecology, including comparative medical systems, nutrition, and human adaptation. Pre-med students may wish to take advantage of courses in medical anthropology or human evolution. Those studying Africa, the African diaspora, East Asia, and Latin America will also find several courses relevant to their interests.
English Language Requirements
Certify your English proficiency with the Duolingo English Test! The DET is a convenient, fast, and affordable online English test accepted by over 4,000 universities (like this one) around the world.