Courses in
Wharton Executive Education's Chief Technology Officer Program
Emeritus Institute of Management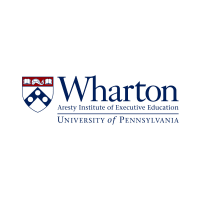 Introduction
Manage disruption and drive technological change
The rise of enterprise technology has accelerated, giving businesses a competitive edge as they embrace the latest developments in their quest to leverage organizational change. While focusing on scalable technology solutions, a chief technology officer (CTO) also must be cognizant of the company's overriding business goals. As technology's importance increases, so too does the CTO's role. They must champion the benefits of emerging technologies to customers, vendors, and partners.
The Chief Technology Officer (CTO) Program has been designed by Wharton Executive Education's prominent faculty and specialists in topics, including innovation management, information technology, strategy, digital transformation, and entrepreneurship. The core modules are organized into three phases: technology strategy; trends in technology; and the tools, techniques, and execution. The electives are designed to provide you with the opportunity to specialize in areas that aid your career growth.
77% of executives state that technology architecture is becoming critical to the overall success of their organization. (Source: Technology Vision 2021 — Accenture)
86% of executives agree their organization must train its people to think like technologists. (Source: Technology Vision 2021 — Accenture)
Customized design for your success
The CTO Program is designed with the needs of busy executives in mind. You will learn through online and interactive sessions and guest lectures from global industry leaders. The flexible nature of the program allows you to customize your learning journey for maximum career and business impact.
Flexible. The self-paced modules provide the flexibility to accommodate learning around your busy work schedule. The program can be completed in 9 to 12 months as your schedule and program selections demand.
Interactive. A community learning experience with a limited cohort size facilitates interactive discussions with peers, program coaches, faculty, industry speakers, and career advisors — allowing you to implement program learnings in real-world scenarios.
Transformative. The multimodular learning journey experience, including the executive reflection, allows you to learn and grow as an executive while enabling you to develop business strategies to improve your personal and organizational goals.
"The robust curriculum from Wharton Executive Education, designed specifically for global technology leaders, will empower you to learn from one of the world's leading institutions and equip you with the tools you need to drive organizational growth through technology."



— Lori Rosenkopf
Academic Director for the CTO Program, Wharton Executive Education; Simon and Midge Palley Professor; Professor of Management; Vice Dean of Entrepreneurship, The Wharton School
Ideal Students
Who is it for?
The CTO Program is ideal for:
CTOs, aspiring CTOs, and senior executives with experience in technology management who aim to lead the technology strategy of a company
VPs of engineering, software architects, or those responsible for evaluating and implementing new systems
Senior technology executives tasked with developing strategy or identifying and implementing new technologies
Program eligibility criteria include:
A minimum of 10 years of work experience
International exposure (preferred)
Fluency in written and spoken English
Program Outcome
What you will learn
The multimodular program will enable you to:
Explore strategy, adaptation, and renewal in organizations
Investigate ideation and entry strategies for organizations and ecosystems
Examine implications of technology trends: blockchain, artificial intelligence (AI), machine learning (ML), and talent clusters and migration
Survey organizational privacy policies and environmental, social, and governance practices
Relate risk and uncertainty in innovation
Consider effective frameworks and metrics of an organization's readiness to scale
Investigate new product domains, acquisitions, and strategic partnerships
Program highlights
Customize your learning journey with a choice of electives in topics aligned with your career goals.
Learn at your own pace with a weekly commitment of three to five hours of sessions and activities.
Glean insights from renowned faculty and industry experts who are at the cutting edge of innovation.
Network with accomplished peers from around the globe and gain new approaches to leadership.
Engage with your success coach to craft your learning journey through regular check-in sessions.
Benefit from experiential sessions combining theory with real-world case studies and apply learnings.
Meet multiple cohort peers, industry experts, and faculty during two days of on-campus networking.
Following successful completion of the program and subsequent open-enrollment programs, subject to further qualification criteria and additional tuition, you have a pathway to apply for Wharton alumni status.
Curriculum
The CTO Program will enable forward-thinking executives like you to learn from a cutting-edge curriculum that reflects current industry trends. The program is organized into two components — 18 weeks of core modules followed by three online electives of six weeks each.
Core modules
CTO Strategic Mindset: Responding to Change and Creating Change
Frameworks and Building Blocks
Generating and Evaluating Commercial Ideas
Entry Strategies
Strategic Adaptation and Renewal
Ecosystems
Machine Learning
The AI Stack and Competitive Implications
Blockchain and Cryptocurrencies
Technology Policy
Global Technology Trends
Environmental, Social, and Governance (ESG) Essentials for a New Business Era
Scaling
Metrics
Leading Innovation
Process View of Innovation and Innovation Tournaments
The CTO Perspective: Balancing External and Internal Modes of Innovation
Accessing New Technologies and Platforms through Acquisition
Note: Session topics are subject to change.
Online electives (online | six weeks each | choose any three)
Scaling a Business: How to Build a USD 1 Billion+ Unicorn
Technology Acceleration
Business Analytics
Corporate Governance
Executive Presence and Influence
Managing and Implementing Complex Projects
Product Management and Strategy
Leading the Technology Driven Firm
Note: Final list of electives is subject to change.
Networking and graduation event (two days | on campus)
Meet your cohort peers and faculty in person on the Wharton campus in Philadelphia during a two-day networking and graduation event. This event takes place once every four cohorts, providing an opportunity to network with your peers and professionals from other cohorts to create a lifelong community of global executives.