Courses in
DHEC Production / Distribution
ESRA - École Supérieure de Réalisation Audiovisuelle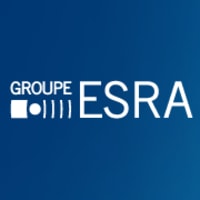 Introduction
OBJECTIVES
Provide students with a solid theoretical foundation, in economics, law or the history of cinema and audiovisual media, which will allow them, during their future professional life, to enrich their perception of the profession and to facilitate decision making.
Integrate students into the labor market through internships, making them immediately operational and therefore attractive to recruiters in the sector. This is all the more important given that this is a sector that operates mainly through networks.
Ideal Students
The Department of Higher Cinematographic Studies is aimed at students with a Bac + 3 level, holding a License or a Grande Ecole diploma, such as, for example, ESRA graduate students.
Applicants must show a marked interest in professions in the cinematographic and audiovisual sector. They will have to provide a cover letter and a CV, and pass a motivation interview.
Career Opportunities
The objective of the training concerns in the short term the jobs of production manager or assistant within a cinema production company, programming assistant in a large terrestrial channel or research manager for a regulatory authority such as the THAT'S IT.
Ultimately, they will be able to consider working as a programmer or marketing manager for a cinema distributor, editorial manager for a television channel or even director of acquisitions for a broadcaster, etc ...