Courses in
SUP'INFOGRAPH: Animation Film School - Computer Graphics Training
ESRA - École Supérieure de Réalisation Audiovisuelle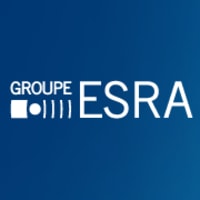 Introduction
Sup'infograph was created within ESRA in 1997, in order to meet the growing needs for training in the fields of 2D / 3D computer graphics, and more particularly in those of making animated films and games. video, movie special effects and TV dressing.
The training takes place over 3 years, including 2 years in the common core. In the third year, students have the opportunity to choose between the following three options:
Realization / Animation
Modeling, Rendering and Light
3D and VFX compositing
In addition to the theoretical and practical courses, the students in teams produce a short animated film in the first and third year and an animatic in the second year.
Curriculum
The study program, spread over three years, includes theoretical courses, practical work, the making of an animated film each year, as well as a minimum of 16 weeks of compulsory internships in companies.
In the 1st and 2nd year, the program concerns the learning of creation software as well as cinema staging and artistic drawing. The software is taught in tutorials, with one student per workstation. The achievements in teams of five represent the synthesis of theoretical and practical lessons.
In the second year, students perfect: character modeling, texturing, shader development, skeleton creation, skinning, general animation and inverse kinematic animation, particles, dynamics , rendering. And they manage the mixing of the sounds of their productions with the students of the ISTS (sound department). Outside of lessons and practical work, the work rooms are open to self-service students from 7 p.m. to 10 p.m. from Monday to Thursday and until 7 p.m. on Fridays and Saturdays.
In the 1st and 2nd year, lessons represent an average of 25 hours per week.
Students must complete 8 weeks of compulsory internships in the 2nd and 3rd year, for a total of 16 weeks.