Summer courses in
Law - Lectures & Internship - UAE 2024
European Centre for Career Education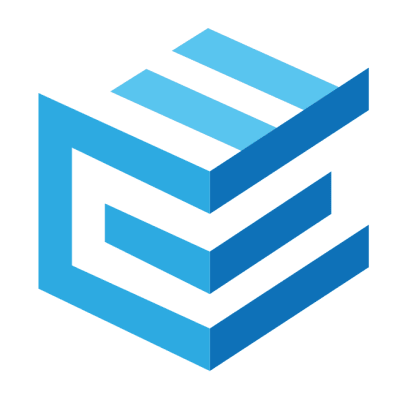 ---
Campus location
Dubai, United Arab Emirates
Tuition fees
EUR 3,190 / per course *
Application deadline
30 Nov 2023
Earliest start date
08 Jan 2024
* 3-week Career Focused course (without an internship) is available for 2190 EUR.
Introduction
The Law Program in Dubai spans a range of areas, from general mergers & acquisitions or dispute resolution to maritime law or Islamic finance. It also covers different soft skills that are essential for lawyers, such as negotiation, management, and law firm business development. The internships provided to the participants are broad in verticalization in order to extend an even broader variety between the law graduates. The internships will be provided based on the interests of the participants and their evaluation during the initial three weeks of lectures.
Graduation & Certificates & Reference Letter
Following the completion of lectures, the ECCEDU team will hold an informal certificate awarding ceremony where you will be awarded the ECCEDU Graduation Certificate.
By the end of the internship, you will have the chance to get a reference letter/recommendation letter from your internship company, which is valuable for your future job application.
Free Time
The program will start with a Welcome Gala evening in Dubai, where you'll have the opportunity to meet inspiring professionals from various fields, as well as students from other areas of study.

Throughout the first month of the program, we offer a wide range of activities and team-building events designed to introduce you to Emirati and Middle Eastern culture. Whether you're interested in exploring the local cuisine, visiting cultural landmarks, or participating in traditional activities, we have something for everyone.

We also organize trips around the UAE and abroad, so you can explore destinations such as Abu Dhabi and more.

A well-rounded education includes both academic and cultural experiences. Don't you agree?
Have a look at our album here to check. Also, check out our videos to see what our students thought. Feel free to get in touch with us for more information.
Scholarships and Funding
Social Scholarship
This scholarship can save up to 50% of the program fee if you are accepted for it. The number of awardees is limited and you will be asked to provide us with a 2-page-long explanation of why you deserve our support. However, if you do not have financial problems, we encourage you to proceed in a standard way. We want to award this option only to those struggling and needing our support.
ECCEDYOU Scholarship
We offer one full scholarship for any of our summer programs. We deeply care about giving a chance to those who can not afford our programs.
Do you want to apply for the ECCEDYOU scholarship? If yes, send us;
A two-page essay or 60-90s video discussing:

Wouldn't it be amazing to make a difference in the world?
What difference would you like to make in your field?
How would our programs help you achieve that goal?

A well-prepared CV
Curriculum
Part I: Lectures (3 weeks, from January 8 to January 26, 2024)
All our lecturers are experts and pioneers in their field. They engage with students during three weeks of intensive lectures. The scope of the lecture topics ranges from law essentials to expert insights into current and future trends.
Below is some of our lecturers from 2022:
Suhail Mirza (Partner, Watson Farley & Williams (Middle East) LLP)
Andrew Mackenzie (Partner, Baker & McKenzie Habib Al Mulla)
Nabil Issa (Partner, King & Spalding)
Ibrahim Elsadig (Partner, Bryan Cave Leighton Paisner)
Tim Steadman (Consultant, Clifford Chance)
Shibeer Ahmed (Partner, Winston & Strawn LLP)
Nabil Issa (Partner, King & Spalding)
Omar Obeidat (Partner, Al Tamimi & Co.)
Mahmed El Hawawy (Partner, Ince & Co)
Adrian Cole (Partner, King & Spalding)
Al Al Aidarous (Managing Partner, Al Aidarous)
Just to give you a glimpse, have a look at the schedule from last year's program:
Week 1
Career Development & Orientation
Practicing Law in the UAE
Law Firm
Development & Management
Personal Branding
Corporate Law
Employment & Labour Law
Contracts
Contract Drafting
Mergers & Acquisitions
Mergers & Acquisitions II – Case study
Week 2
Banking & Finance
Capital Markets
Restructuring & Insolvency
Role of an In-house Counsel
Dispute Resolution – Litigation & Negotiation
Dispute Resolution – Commercial Arbitration
Dispute Resolution – Investment Arbitration
Dispute Resolution – Funding
International Taxation
White Collar Crime
Compliance
Week 3
Real Estate Transactions
Entrepreneurs as Clients
Intellectual Property Law
Cybersecurity
Support Team Operations & Functions
Public Speaking
Maritime Law
Outer-space Law
Networking & Community Management
Employees Well-being
Part II: Internships (January 29 to February 23, 2024)
The internships are 4 weeks long and arranged at a company of your choice, depending on your academic performance during the first half of the program. Internships are always under the close supervision and guidance of senior company representatives, who look after you, coach you and help you grow - for this reason, each company doesn't take on more than 1 or 2 students.
Students are assigned for internships at international ECCEDU partners located in UAE, internship opportunities range from the largest international companies to smaller firms with a focused area of expertise.
The ECCEDU partner companies supply students with reference letters to help them be more competitive in the marketplace or for further education purposes.
Program Outcome
A recommendation letter from the internship company
A completion certificate from ECCEDU
Practical experience in a real working environment
Noticeable improvement in your language, social, and communication skills
Expertise in your field
International professional contacts in multiple jurisdictions
New friends and the experience of different cultures
A chance to live and work in a foreign country for the summer
An Evening Gala with inspiring personalities
Acquaintances from all over the world