Summer courses in
New Technology & Business Law Program 2023
European Centre for Career Education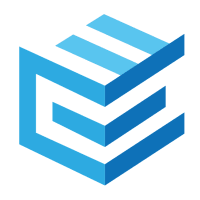 Introduction
Our program is designed to be up-to-date with the latest trends and developments in these fields, bringing together professionals with real-life experience to share their knowledge and insights.

Whether you're interested in M&A, Corporate Law, Real Estate Regulation, Dispute Resolution, or emerging areas such as Artificial Intelligence Regulation, Big Data, Data Privacy Protection, or Telecommunication Law, the program covers it all.

But that's not the most important thing. Our program includes an internship component, giving you the opportunity to gain hands-on experience and put your knowledge into practice. You'll learn from the best in the business and gain valuable insights that will help you succeed in your career.

Join us for our New Technology and Business Law program. From staying up-to-date with the latest trends to gaining practical experience, you'll be well on your way to achieving your professional goals.
Graduation & Certificates & Reference Letter
Following the completion of lectures, the ECCEDU team will hold an informal certificate awarding ceremony where you will be awarded the ECCEDU Graduation Certificate.
By the end of the internship, you will also have a chance to get a reference letter/recommendation letter from your internship company, which is valuable for your future job application.
Here is a quick refresh of what you'll definitely get out of the program:
Free time
At ECCEDU, our Global Career Summer Programs offer much more than just classroom learning. We start the program with a Welcome Gala evening, where you'll have the opportunity to meet inspiring professionals from various fields, as well as students from other areas of study.
Throughout the first month of the program, we offer a wide range of activities and team-building events designed to introduce you to European culture in a fun and engaging way. Whether you're interested in escape games, karaoke sessions, laser games, barbecues, or simply sightseeing and shopping for souvenirs in Prague, we have something for everyone. We also organize trips around the Czech Republic and abroad, so you can explore destinations such as Český Krumlov, Kutná Hora, Brno, Vienna, or Berlin.
A well-rounded education includes both academic and cultural experiences. Don't you agree?
Have a look at our album here to check. Also, check out our videos to see what our students thought. Feel free to get in touch with us for more information.
Curriculum
Part I: Lectures (3 weeks, from July 10 to July 28)
During the ECCEDU New Technology & Business Law program, we focus on all the key legal and soft skills that every global business lawyer needs to develop to succeed. Knowledge of the law is not our main goal but industry specifics coming from real-life experience are. Just to give you a glimpse, have a look at the schedule from last year's program.
There were the following sessions:
Career Development & Orientation
Legal Business Dictionary in the Context
Role of an In-house Counsel
Contracts
Corporate Law
Employment & Labour Law
Mergers & Acquisitions
Competition Law
Real Estate Transactions (Legal Perspective)
Law Firm Development (Domestic vs International)
Week 2
IT Law
Data Privacy
Telecommunication Regulation
AI Regulation
Intellectual Property Law
Copyright and Code Protection
Cybersecurity
Inspirational Panel
White Collar Crime
Compliance
Internship Selection
Energy Law
Dispute Resolution – Litigation & Settlement negotiation
Dispute Resolution – Arbitration & Investment Arbitration
Banking & Finance
Capital Markets
Blockchain
Media Law
Support Team Operations & Functions
Part II: Internships (4 weeks, from July 31 to August 25)
The internships are 4 weeks long and arranged at a company of your choice, depending on your academic performance during the first half of the program. Internships are always under the close supervision and guidance of senior company representatives, who look after you, coach you and help you grow - for this reason, each company doesn't take on more than 1 or 2 students.
Students are assigned for internships at international ECCEDU partners located in various European cities, internship opportunities range from the largest international companies to smaller firms with a focused area of expertise. These include Coca-Cola, Siemens, Lego, Unicredit, T-Mobile, PWC, Bird & Bird, DLA Piper, Allan & Overy, Clifford Chance, and many others.
The ECCEDU partner companies supply students with reference letters to help them be more competitive in the marketplace or for further education purposes.
Program Outcome
Here is a quick refresh of what you'll definitely get out of the program:
A chance to make your CV shine
A recommendation letter
A completion certificate
Practical experience in a real work environment
Improved language, social and communication skills
Our expertise in your field
Over 450 companies to choose from
International professional contacts
New friends and the experience of different cultures
A chance to live and work in a foreign country for the summer
An Evening Gala with inspiring people
Friends from all over the world
Have a look at our album here to check. Also, check out our videos to see what our students thought. Feel free to get in touch with us for more information.
Scholarships and Funding
Social Scholarship
Do you really want to join our programs but struggle financially?
If you would like to apply for this scholarship, please contact our on-boarding team on [email protected].
This scholarship can save up to 50 percent of your costs if you are accepted for it but the number of awardees is limited. You will be asked to provide us with at least 3 pages long description on why you deserve our support.
However, if you do not have financial problems, we would like to encourage you to proceed in a standard way. We want to award this option only to those really struggling and needing our support.
Ambassador scholarship
Are you really active on your social media and do you want to share information about your study?
Please contact our on-boarding team on [email protected] and let us know about it.
Since you will be helping us with our authentic communication, we would be happy to give you a small discount for your enthusiasm. We will not influence what you share or write, we just want to make sure that you will feel appreciated by us!
Ideal Students
The Program is ideal for students who look for practical experience.
Alumni & Ambassadors Gathering
During the session, you'll learn about: ⭐️ The types of programs we offer ⭐️ Eligibility requirements ⭐️ What to expect during your program ⭐️ How to apply ! Don't miss out – join us on Instagram Live on October 13th, Thursday at 5 pm CET !