Certificate in
College Certificate in Fine Art Foundation
Fanshawe College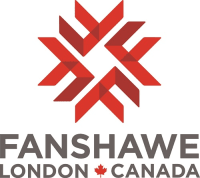 Introduction
Before you can truly showcase your talents as an artist, you need a solid, technical foundation. The one-year Fine Art Foundation certificate will help you to develop the necessary skills in painting, drawing, video, sculpture, and photography so that you can reach your creative potential.
Your Learning Experience
As a student pursuing your fine art foundation certificate, you'll participate in studio-based projects and develop a portfolio of work in your chosen media. You'll also be given essential instruction in art history from Ancient times through the French Revolution, all the way to the First World War. In addition to strong theoretical training, you'll also develop valuable written and verbal communication skills as part of your fine arts training. With its emphasis on professionalism in a design workplace, the fine art certificate course will help you prepare to meet the needs of arts employers and the communities they serve.
If you decide to progress with your studies, the fine art certificate courses will be excellent training for entering year two of Fanshawe's in-depth three-year Fine Art advanced diploma program. If you choose to move directly into the working world, the certificate will prepare you to seek entry-level positions such as gallery attendant or artistic assistant.
Fine Art Foundation is a one-year certificate program designed to give a broad base of experience and knowledge in the visual arts. This foundation year introduces students to the fundamentals of art and design: practical skills, critical thinking, and visual vocabulary. Studies in this program include painting, drawing, video, sculpture, photography, and art history. Through studio-based projects, students will develop a portfolio of work in a range of media.
This program prepares students for the Advanced Diploma program in Fine Art at Fanshawe College, or advanced art programs at other institutions, as well as prepares students who are seeking entry-level employment opportunities requiring fundamental visual arts skills.
Program Outcome
The graduate has reliably demonstrated the ability to
Create two and three-dimensional projects using a wide range of materials, processes, and techniques.
Use an artistic process to develop and solve visual problems using various strategies for idea generation.
Apply the formal elements and principles of visual language.
Utilize a variety of presentation skills appropriate to critiques and public and private venues.
Develop skills in presenting a personal portfolio using a variety of media through studio-based projects.
Articulate art concepts, history, and the role of art in society to the general public.
Curriculum
Courses
Year 1
Take all of the following Mandatory Courses:
WRIT-1036 ---- Reason and Writing 1-Art and Design
ARTS-1110 ---- Perceptual Studies 1
ARTS-1111 ---- Painting 1
ARTS-1112 ---- Sculpture 1
ARTS-1117 ---- Intermedia
ARTS-1116 ---- Introduction to Photography
ARTS-1071 ---- Methods and Media in Drawing
ARTS-1115 ---- Perceptual Studies 2
ARTS-1113 ---- Painting 2
ARTS-1114 ---- Sculpture 2
COMM-3074 ---- Communications for Design
HIST-1046 ---- Ancient Origins to High Renaissance
HIST-3028 ---- European Art: Mannerism to Contemporary
ARTS-1118 ---- Introduction to Print Making
Program Residency
Students Must Complete a Minimum of 14 credits in this program at Fanshawe College to meet the Program Residency requirement and graduate from this program
Career Opportunities
Fanshawe's Fine Art Foundation program will prepare students for entering more advanced art programs or seeking entry-level employment opportunities such as:
Gallery Attendant
Art supply store assistant
Artist assistant
Web designer
Multimedia designer
Animation
Advertising
Graphic designer
Here are some examples of career opportunities for graduates of Fanshawe's Fine Art Foundation program:
Museum Assistant
Provide museum tours, work with collections, sell merchandise, and help plan events.
Packaging Designer
Design posters, signage, web/magazine ads, and display units in various retail settings.
Gallery Attendant
Help curators in moving objects and changing gallery displays.
English Language Requirements
Certify your English proficiency with the Duolingo English Test! The DET is a convenient, fast, and affordable online English test accepted by over 4,000 universities (like this one) around the world.