Diploma in
Diploma in Business - Supply Chain and Operations (Co-op)
Fanshawe College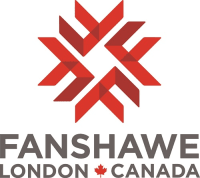 Introduction
This two-year operations and supply chain co-op diploma program will ensure you are prepared to join private or public sectors in this demanding field. Our supply chain co-op program will cover business theories and allow you to put them into practice. A paid co-op work term will provide you with valuable work experience for your resume. You will also examine goods and services sourcing, transportation methods, inventory techniques, retail management, and analytical techniques as well as develop your negotiation skills.
Your Learning Experience
This business operations and supply chain co-op program aligns with the curriculum of various professional associations including the supply chain certification Supply Chain Management Professional (SCMP) with Supply Chain Canada and the CPIM, CSCP, and CLTD designations through the Association for Supply Chain Management (ASCM).
Graduates of this program may be eligible to transfer to the Honours Bachelor of Commerce (Management) at Fanshawe College and receive a one-year advanced standing.
There are options to transfer to complete a degree program at many other post-secondary institutions or complement your diploma with a graduate certificate offered by the Lawrence Kinlin School of Business.
Supply Chain Canada: Professionals advancing the future. This program has been approved for advanced standing toward attaining the Supply Chain Management Professional (SCMP™) designation.
Program Outcome
The graduate has reliably demonstrated the ability to:
Examine the connections between strategic objectives, stakeholder expectations, and the functions, processes, and roles within a supply chain, to support decision-making, problem-solving, and completion of tasks;
Support supply chain business operations using accounting and financial analysis;
Identify compliance issues within a supply chain to inform business operations;
Identify risk mitigation tools and strategies to support business operations within a supply chain;
Contribute to the acquisition and sale of goods, services, and materials in accordance with best practices and stakeholder expectations across a variety of industries;
Contribute to the planning and scheduling of material requirements and resource allocation, and the management of inventories, for efficient production and fulfillment of customer orders and returns;
Coordinate the efficient handling and movement of goods, services, materials, and related information within a supply chain;
Contribute to the identification and management of continuous improvements to functions and processes within a supply chain;
Use available technologies to enhance work performance and support supply chain functions, processes, transactions, and communications;
Monitor relevant trends, emerging technologies, and local and global economic, political, and environmental issues to enhance work performance and support management decisions;
Perform tasks in accordance with policies and procedures for workplace health and safety and industry standards and best practices for professional, ethical, and accountable conduct and communications.
Collaborate with a diversity of stakeholders to facilitate business operations within a supply chain;
Participate in facilitated learning opportunities for personal, career, and professional development.
Curriculum
Co-op Opportunities
Previous Business Supply Chain and Operations Co-op students have received work term positions such as Purchasing Assistants, Logistics Interns, Production Planners, Inventory Coordinators, Distribution Administrators, and Materials Coordinators / Expediters. Co-op positions have been with companies such as 3M, General Dynamics, Trojan UV, Nova Chemicals, Peavey Industries, City of London, Stryker, RCMP, Startech.com, Magna, and Walmart.
Courses
Level 1
Take all of the following Mandatory Courses:
BUSI-1005 ---- Introduction to Business Processes
ACCT-1100 ---- Principles of Accounting 1
WRIT-1032 ---- Reason and Writing Business 1
MKTG-1012 ---- Principles of Marketing 1
MATH-1052 ---- Business Math
BUSI-1060 ---- Strategies for Success
COOP-1020 ---- Co-operative Education Employment Preparation
Level 2
General Education - Take a 3-credit General Education elective course
Take all of the following Mandatory Courses:
PRCH-1012 ---- Purchasing and SCM
ECON-1019 ---- Contemporary Issues in Economics
ACCT-1015 ---- Management Accounting
COMP-3077 ---- Excel for Business Adv
PRCH-3019 ---- Logistics Management
Level 3
Take all of the following Mandatory Courses:
Group 1
MGMT-3058 ---- Retail Management and e-Commerce
MATH-1175 ---- Financial Math
MGMT-3068 ---- Transportation in SCM
COMM-3020 ---- Professional Communication
MGMT-3069 ---- Operations Management
Group 2
Students will be enrolled in one of the following courses:
MGMT-3011 or INNV-1001
MGMT-3011 ---- Project Management
INNV-1001 ---- Innovation Applications
Level 4
Take all of the following Mandatory Courses:
MGMT-3070 ---- Negotiation Principles
LAWS-3016 ---- Purchasing Contract Law
MGMT-3090 ---- Business and Resource Planning Systems
PRCH-3020 ---- Public Sector SCM
PRCH-3018 ---- Strategic Business Planning-SCM
MGMT-3041 ---- Organizational Behaviour
General Education - Electives
Take 3 General Education Credits - Normally taken in Level 2
Program Residency
Students Must Complete a Minimum of 18 credits in this program at Fanshawe College to meet the Program Residency requirement and graduate from this program
Career Opportunities
Graduates of the Business - Supply Chain and Operations (Co-op) program are prepared to enter the supply chain field in all sectors (e.g., manufacturing, health care, education, transportation, construction, government). Graduates are suited to a variety of entry-level positions, including buyer, purchasing assistant, purchasing officer, purchasing agent, procurement coordinator, procurement specialist, logistics coordinator, logistics dispatcher, inventory specialist, shipper/receiver, transportation planner, transportation scheduler, warehouse supervisor, and operations coordinator.
English Language Requirements
Certify your English proficiency with the Duolingo English Test! The DET is a convenient, fast, and affordable online English test accepted by over 4,000 universities (like this one) around the world.