Graduate Certificate in
Graduate Certificate in Operations Management
Fanshawe College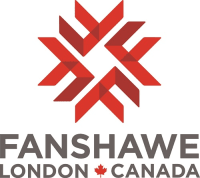 Introduction
This one-year post-grad program is designed for university and college graduates looking for a career in operations management. You'll learn to develop your supervisory skills and how to manage people by focusing on the global economy and looking at the planning and management of all operations within organizations of varying sizes and complexity. Examining the operations from all angles, from the supply chain elements to quality assurance, from risk to project planning, you will see the whole picture.
Your Learning Experience
Operations Management is a one-year Ontario College Graduate Certificate program where students not only focus on complex problem-solving and implementation skills, but also learn to apply knowledge gained in the field of business operations within the global economy (e.g. operations planning, strategy, and control, supply chain management, risk management, project management, quality assurance). Since today's business world is highly automated, you'll also learn to use information technology and innovation. Finally and perhaps most importantly, you will learn about the critical importance of human relations and interpersonal skills including a focus on Social Intelligence.
The program prepares you to start earning the ASCM Certified in Planning and Inventory Management (CPIM) designation.
Laptop requirements
Please note, this program requires a laptop. It is recommended that students use a PC laptop vs. a Mac laptop, as Windows is required to be able to load program-specific software.
Curriculum
Courses
Level 1
Take all of the following Mandatory Courses:
ACCT-5012 ---- Managerial Accounting
COMM-6019 ---- Advanced Professional Communication
MGMT-6083 ---- Risk Assessment
MGMT-6084 ---- Project Management
MGMT-6087 ---- Quality Management
MGMT-6092 ---- Principles of Operations Management
Level 2
Take all of the following Mandatory Courses:
Group 1
COMP-6050 ---- Business Operations Technology
MGMT-6070 ---- Global Supply Chain Management
MGMT-6088 ---- Employee Relations
MGMT-6089 ---- Leadership & Management Fundamentals
MGMT-6091 ---- Operations Management Processes
Group 2
Students will be enrolled in one of the following courses:
MGMT-6090 or INNV-6001
MGMT-6090 ---- Operations Management Capstone Project
INNV-6001 ---- Innovation Applications
Program Residency
Students Must Complete a Minimum of 10 credits in this program at Fanshawe College to meet the Program Residency requirement and graduate from this program
Program Outcome
The graduate has reliably demonstrated the ability to:
Develop, implement, evaluate, and adapt or revise plans and processes for using materials, equipment, and human resources effectively and safely to meet targets within an organization and along the supply chain;
Define the essential product design and development practices, operations processes and systems, and marketing and sales strategies required in manufacturing, distribution, and service organizations;
Use the fundamental principles of end-to-end supply chain management to identify and critically assess solutions to materials supply and capacity problems, to eliminate non-value added activities from the supply chain, and to ensure customer satisfaction;
Use information technology to support materials and operations management functions and to develop and control plans and schedules at various levels within an organization;
Formulate cost-effective strategies for the movement of goods and services across international borders, taking into account regulatory and documentation requirements and the various roles of external service providers;
Analyze performance measures and develop and manage quality control and quality assurance procedures to ensure efficient and effective management of products and services;
Collaborate and communicate effectively across functional teams and levels of management as required in a culturally diverse and globalized business culture including for the hiring, supervising, and training of employees;
Collect, analyze, and synthesize information for the preparation of reports, briefs, and presentations to management committees;
Apply cost and managerial accounting principles to the planning, administration, and control of budgets for contracts, equipment, and supplies;
Develop strategies for ongoing professional development to maintain and increase competence.
Career Opportunities
Graduates of Fanshawe's Operations Management program will be prepared for a variety of manufacturing, health care, education, service industries, and retail and construction employment opportunities. Responsibilities vary by industry but may encompass inventory management, production planning and scheduling, quality assurance, process improvement, supply chain management, transportation, and logistics planning, and facilities management. Progression with on-the-job experience can lead to careers such as:
warehouse operations manager
materials manager
operations manager
manufacturing manager
production scheduler
production manager
facilities manager
logistics manager
purchasing manager
project manager
Here are some examples of career opportunities for graduates of Fanshawe's Operations Management program:
Operations Coordinator
Perform duties and responsibilities consistent with a psychosocial rehabilitation approach, providing support and resources to individuals who face barriers to employment.
Operations Manager
Responsible for overseeing account retention and enhancing business growth.
Production Manager
Overall supervision, planning, and implementation with a focus on continual improvement of daily production operations.
English Language Requirements
Certify your English proficiency with the Duolingo English Test! The DET is a convenient, fast, and affordable online English test accepted by over 4,000 universities (like this one) around the world.