Associate Degree in
Associate Degree in Liberal Arts
Five Towns College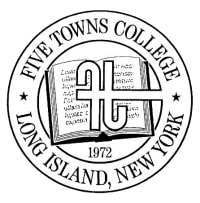 Scholarships
Explore scholarship opportunities to help fund your studies
Introduction
How much will this program cost me?
Tuition and fees: $40,690
Books and supplies: $2,600
On-campus room & board: $25,530
*The amounts shown above include costs for the entire program, assuming normal time to completion. Note that this information is subject to change.

International Scholarships
International students accepted to Five Towns College are eligible to receive an international scholarship ranging from $1,000 to $10,000 USD per year. These scholarships are based on talent and/or merit and are renumerable based on the scholarship criteria set forth in the awards letter. These scholarships are awarded at both the undergraduate and graduate level.

What financing options are available to help me pay for this program?
Financing for this program may be available through grants, scholarships, loans (federal and private) and institutional financing plans.
Federal loans
Private education loans
Institutional financing plan

How long will it take me to complete this program?
The program is designed to take 2 years to complete. Of those that completed the program in 2012-2013, *% finished in 2 years.
*Less than 10 students completed this program in 2012-13. The number who finished within the normal time has been withheld to preserve the confidentiality of the students.