Associate of Arts in
A.A.-T. in Political Science
Folsom Lake College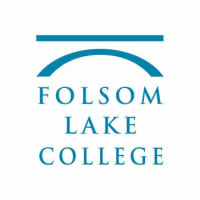 Scholarships
Explore scholarship opportunities to help fund your studies
Introduction
Folsom Lake College's political science program studies governmental structures and political systems and examines how individuals and institutions interact within those systems. Courses in the department are designed to introduce students to principle concepts, stimulate an interest in the connection between theoretical ideas and real-world events, and motivate involvement and participation in the political process. Students are encouraged to think critically and creatively about issues facing them, their communities, their state, and their world.
The Associate in Arts in Political Science for Transfer Degree program provides students with a major that fulfils the general requirements for transfer to the California State University (CSU). Students with this degree will receive priority admission with junior status to the California State University system. Students should work closely with their Folsom Lake College counsellor to ensure that they are taking the appropriate coursework to prepare for majoring in Political Science at the institution they wish to transfer to because major and general education requirements may vary for each CSU. The degree does not guarantee admission to a specific CSU campus.
Upon completion of this program, the student will be able to:
describe the fundamentals of political science and governance.
Compare and contrast contemporary comparative systems and governance.
Evaluate the relationship between the governing process and public policy.
Examine how citizen and interest group participation influence political systems.
Analyze the role of culture and its influence on politics.
Assess how the design of political institutions and processes affect policy and stability.
Analyze politics and diplomacy in the international system.
Apply basic research methods to political science.
Analyze political and public policy-making processes, relate these to current issues and problems, evaluate political events and their role in the political system.
Compare and contrast various theories of justice and the just state.
Evaluate various theories of government purpose and apply them to a critical analysis of current political events.
Career opportunities in political science include, but are not limited to, advocate/organizer, campaign worker, diplomat, educator/teacher, events planner, foreign affairs specialist, lawyer, legislative aide (state and federal), lobbyist, political consultant, and public relations specialist.
The Associate in Arts in Political Science for Transfer (AA-T) degree may be obtained by completion of 60 transferable, semester units with a minimum 2.0 GPA, including (a) the major or area of emphasis described in the Required Program, and (b) either the Intersegmental General Education Transfer Curriculum (IGETC) or the California State University General Education-Breadth Requirements.