Certificate in
NC Make Up Artistry
Forth Valley College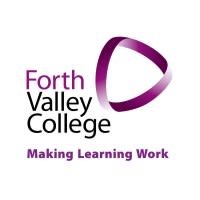 Scholarships
Explore scholarship opportunities to help fund your studies
Introduction
Please note that due to COVID-19, this course will initially be delivered via a blended learning approach, which may include face-to-face learning in the classroom, remote learning off-campus, and digital learning. When delivery is taking place on-campus, there will be reduced student numbers and physical distancing measures in place.
This course is designed for students who have an interest in the fast-paced industry of makeup artistry. The units will build on your creative and artistic skills. You will develop various specialist makeup and hairstyling techniques required for working in the television, film, and theatre industries.
The studies cover Wigs and Postiche for Media, Media Make-Up: Special Effects, Character Make-Up for TV and Theatre, Style, Dress and Finish, Hair, Styling for a Total Look, Commercial Experience, Body Painting, Fantasy Make-Up and Hair, Beauty: Current Creative MMakeupTrends.
Career paths: Film, Television and Theatre, Photography Shoots, Catwalk Presentations for the Fashion Industry, Freelance Make-Up Artist, Consultant with Professional Make-up Brands.