Associate Degree in
Associate Degree in Aircraft Electronics
Fox Valley Technical College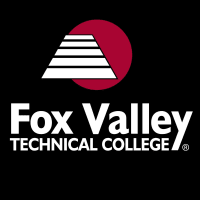 Introduction
If you love airplanes and electronics, this is the degree program for you. As an aircraft electrician, you'll install, inspect, test, repair, and align communication, navigation, and flight control systems. You'll learn the theory and practice of avionics and gain the skills necessary for a career as an entry-level avionics technician. Spend more than half of your time in hands-on experience with modern avionic systems and associated test equipment. When you're done, you'll be ready for certification by the National Center for Aerospace & Transportation Technologies. Once you earn the Aircraft Electronics degree, with only one additional year of instruction, you can also complete the Airframe & Powerplant Mechanics program.
Scholarships and Funding
Several scholarship options are available. Please check the institute website for more information.
Curriculum
Technical Studies
Materials and Installation
Aeronautics, Introduction to
Aircraft Electrical Power
Aviation Regulations & Publications
DC Circuits 3 - Aircraft/Electromechanical
DC Circuits 1
DC Circuits 2
AC Circuits 1
Aircraft Instrument Systems
Basic Avionics Systems
Aircraft Electrical Systems
Maintenance Forms & Records
Technical Drawings & Diagrams
Avionics Communications
Avionics Control Systems
AC Circuits 2
Semiconductors 2
Digital Electronics Tech 1
Digital Electronics Tech 2
Semiconductors 1
Avionics Surveillance Systems
Avionics Navigational Systems
General Studies
Written Communication
College Technical Math 1A
Survey of Physics
Oral/Interpersonal Comm
Intro to Psychology
Economics
Suggested Electives
FCC License, Preparation for
Human Factors
Installation Project 1
Installation Project 2
Installation Project 3
Avionics Co-op 1
Program Outcome
Comply with Federal Aviation Administration (FAA) rules and regulations governing Aviation Maintenance Technicians.
Demonstrate proper use of standard avionics electronics test equipment.
Demonstrate recommended safety procedures when working on aircraft.
Utilize documentation while performing avionics tasks.
Career Opportunities
Avionics Systems Repair Technician
Avionics Systems Installation Technician
Quality Assurance Technician