Associate Degree in
Associate Degree in Electronic Engineering Technology
Fox Valley Technical College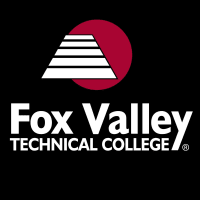 Introduction
This broad-based degree program will prepare you for many in-demand, high-paying career fields like product development, testing, service, maintenance, or engineering support. You will develop the skills you need to design, develop, test, and manufacture electrical and electronic equipment such as communication equipment, medical monitoring devices, navigational equipment, and computers. Your training will also include safety standards and important workplace practices. You'll learn in a flexible, hands-on environment that features the latest equipment and software.
Scholarships and Funding
Several scholarship options are available. Please check the institute website for more information.
Curriculum
Technical Studies
Digital 1
Digital Electronics 2
DC Circuits 1
DC Circuits 2
DC Circuits 3
AC Circuits 1
Embedded Programming 1
Construction Techniques
Technical Software Essentials
Computer Systems & Networks 1
Solder Rework & Repair-IPC Prep
DC Circuits 4
AC Circuits 3
Semiconductors 3
Embedded Programming 2
Embedded Programming 3
Semiconductors 1
Semiconductors 2
AC Circuits 2-Electronics/EET
Circuit Analysis
Linear Electronics
Microcontroller Interfacing
Technical Calculus 1
Digital Electronics 3
Technical Calculus 2
General Studies
Intermediate Algebra with Applications
Written Communication
College Algebra and Trigonometry with Applications
College Physics 1
Technical Reporting
Economics
Intro to Sociology
Psychology of Human Relations
Suggested Electives
Advanced Circuit Analysis 1
Advanced Circuit Analysis 2
Program Outcome
Apply electronic theory to practice.
Build electronic circuits and systems.
Communicate technical information.
Evaluate the operation of electronic circuits or systems.
Operate test equipment.
Career Opportunities
CAD/CAM Technician.
Design Engineer.
Electrical Designer.
Electronic Engineer & Technician.
Industrial Technician.
Network Technician.