Associate Degree in
Associate Degree in Interior Design
Fox Valley Technical College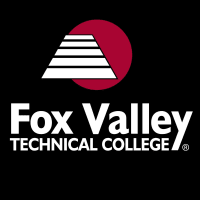 Introduction
Surroundings have an enormous influence on people's lives. Put your creativity to work in this exciting career field as an interior designer. You will learn how to plan the arrangement of interior space and coordinate the selection and sales of furniture, draperies, and other fabrics, floor coverings, and interior accessories. You will also learn the skills you need to accurately bid project proposals. You'll learn both residential and commercial design. Through elective courses, you can explore options such as kitchen and bath planning, window treatments, wall finishes, or flooring. Internships will help you gain the practice and confidence to create design projects for clients.
Scholarships and Funding
Several scholarship options are available. Please check the institute website for more information.
Curriculum
Technical Studies
Fundamentals of Design
Basic Interior Design
Color Theory
Drafting Skills for Interiors
Commercial CAD
Textiles
History of Furniture
Computer Basics for Design
Construction Applications - Mechanical & Lighting
Presentation Techniques
Advanced Interior Design
Business Principles for Interior Design
Introduction to Commercial Design
Internship 1 Interior Design
General Studies
Written Communication
Oral/Interpersonal Comm
Math w Business Apps
Intro to Ethics: Theory & App
Economics
Psychology of Human Relations
Suggested Electives
Interior Design Study Tour
Reupholstery
Flooring
Advanced CAD
Interior Display
Program Outcome
Apply the design process to interior design projects.
Apply fundamentals of design.
Apply interior design business practices.
Design within the parameters of the built environment.
Integrate Codes that impact the interior environment.
Integrate industry guidelines that impact the interior environment.
Career Opportunities
Flooring/Window Treatment/Wall Covering Consultant.
Furniture Sales & Space Planner.
Interior Designer.
Retail/Design Consultant.
Visual Merchandiser.