Advanced Diploma in
Advanced Diploma in Interior Design Technology
George Brown College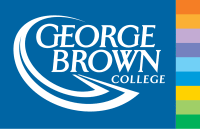 Introduction
The three-year Interior Design Technology advanced diploma program prepares you to be an Interior Design Technologist. You will be a valuable member of the design team for building retrofits, renovations, and new construction, contributing to the technical design of building interiors by design development of plans, elevations, renderings, and 3D models.
Learning in state-of-the-art interior design studios with the most up-to-date equipment and software, you will develop a thorough knowledge of interior design and technical design skills.
Through the application of interior design theory, you will learn how to effectively communicate the applied and technical principles of interior design. As a graduate, your area of specialization might include, but is not limited to, the following:
bathroom and kitchen design/build
commercial, retail, or manufacturing technical sales
fitments, color or texture finishes selection, and consultations
2D and 3D computer drawing, design, rendering, and modeling
sustainable interior design practices for commercial, retail, and residential
Note: If you enroll in the program in January, you are required to complete semester 2 in the summer (May to August) of the same year in order to continue into semester 3 in the fall.
Scholarships and Funding
Scholarships for international students at George Brown College are generally in-program awards based on students' academic performance (and other criteria) at George Brown College after the beginning of the academic program.
Curriculum
Required Courses
Semester 1
Semester 2

ARCH 1005 Architectural Technology & Studio 1
ARCH 1048 Structural Systems 1
ARCH 1050 Visual Communications 1
ARCH 1060 Design Fundamentals
CADE 1012 CAD Drawing 1
COMM 1007 College English**
MATH 1139 Mathematics for Arch/IDT 1

ARCH 1006 Architectural Technology & Studio 2
ARCH 1013 Building Code & Regulations 1
ARCH 1070 Materials, Methods & Components 1
CADE 1014 CAD Drawing 2
GHUM 1103 History of Design
GSCI 1022 Building Science and Environment
MATH 1149 Mathematics for Arch/IDT 2

Semester 3
Semester 4

ARCH 1109 Building Systems – Mechanical & Electrical
ARCH 2006 Practice Management 1
ARCH 2007 Building Code & Regulations 2
CADE 2026 Digital Practices for Interior Design 1
DSGN 2001 Interior Design Practices 1
DSGN 2004 Interior Design Technology & Studio 1
DSGN 2012 Lighting and Acoustics
GNED General Education Elective

ARCH 2008 Practice Management 2
ARCH 2033 Visual Communications 2
CADE 2027 Digital Practices for Interior Design 2
COMM 1113 Professional Communications for Building Technologies
DSGN 2005 Interior Design Technology & Studio 2
DSGN 2011 Interior Design Practices 2
DSGN 2015 Working Drawings & Materials 1
GNED General Education Elective

Semester 5
Semester 6

CADE 3013 BIM - Digital Design Technologies for Interior 1
DSGN 3001 Interior Design Practices 3
DSGN 3007 Interior Design Technology & Studio 3
DSGN 3009 New Technologies in Interior Design
DSGN 3024 Marketing Skills and Techniques
DSGN 3025 Working Drawings & Materials 2
Options: Students Choose One

ARCH3015 Concentrations in Digital Technologies 1
ARCH3022 Concentrations in Project Management – Planning
DSGN3011 Concentrations in Interior Design 1

ARCH3018 Specifications and Documentation
ARCH3026 Sustainable Rating Systems
CADE3014 BIM - Digital Design Technologies for Interior 2
DSGN3008 Interior Design Technology & Studio 4
DSGN3030 Residential Design and Budgeting
Options: Students Choose One

ARCH3016 Concentrations in Digital Technologies 2
ARCH3042 Concentrations in Project Management – Procurement
DSGN3021 Concentrations in Interior Design 2
**Based on the results of your placement tests, you may be required to take COMM 1000 Introduction to College Communication before progressing to COMM1007. COMM1000 does not count as a course required for graduation, and you will be charged for this extra course.
Program Outcome
The graduate has reliably demonstrated the ability to:
Adhere to building and accessibility codes, regulations, standards, and practices that protect the health, safety, and welfare of the public.
Produce accurate construction and detailed drawings with accompanying specifications to fully convey the design proposal.
Employ principles of sustainability in the specification of new and conventional materials, equipment, and technologies to create objects, interiors, and assemblies.
Develop design solutions considering the use of space, the physical environment, accessibility needs, and preferences to meet client needs.
Employ the principles and elements of design, and the relationship between form and function to create the design solution.
Communicate design ideas, concepts, and trends for various projects, reflecting the use of theory and contemporary practice in the design solution.
Develop plans for design objects and space using appropriate volumetric manipulation conventions and technologies to create design solutions.
Effectively manage time, budgets, and workloads to achieve the desired design solution.
Employ business ethics and professional practices in all design work for establishing and maintaining organizational and practitioner reputations.
Employ verbal, written, visual, and digital communication skills to formally present well-articulated design proposals and solutions to a client, and/or other involved parties.
Employ professional communication practices in interaction, negotiation, and collaboration with coworkers, consultants, contractors, clients, end-users, and others.
Evaluate designs on the basis of concept, appropriateness, effectiveness, sustainability, codes and regulations, accessibility, user experience, and cost for the development of design solutions that will meet client needs.
Career Opportunities
Your Career
Graduates of this program will be interior design technologists who, with experience and a government Building Code Identification Number, will be legally able to design interiors of buildings. You may work independently as a self-employed interior design technologist or interdependently as part of an interior design or multidisciplinary architectural or building development team.
With experience and ongoing professional development, graduates will be able to enhance their professional competence and expand their scope of work. There are employment opportunities in the interior design industry, government and public organizations, with careers in the design of building interiors and systems, fittings and furnishings, staging, preparation and interpretation of material specifications and drawings, sales and marketing, purchasing operations, field and customer service and management of interior design projects.
Career Options
Opportunities for Interior Design Technologists vary within the AEC industry. Career options available to graduates of this program may include, but are not limited to, the following:
Project coordinator
A technical representative for building/equipment suppliers
Production of computer-aided technical drawings and modeling
Specification Writer
Technologist with builders, architectural, and interior design firms
Design and color consultant for builders and retail outlets
Staging for real estate and film industry
Future Study Options
This program shares the first two semesters with the three-year Architectural Technology program (T109) and graduates may qualify to transfer with advanced standing in the second year of the Architectural Technology program (T109). This would provide successful graduates with a dual advanced diploma.
Qualified graduates may be eligible for advanced standing in the George Brown College Honours Bachelor of Technology (Construction Management) degree program.