Certificate in
Certificate in Media Foundation
George Brown College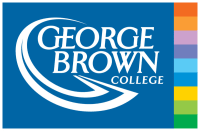 Introduction
The Media Foundation program offers you the chance to explore a variety of media career options while developing the skills necessary to succeed in diploma and advanced diploma media programs. It includes courses in photography and image manipulation, storytelling, audio production, interactive media, and visual storytelling techniques.
The Portfolio class offered in semester 2 will help you create a portfolio, which can be used to submit for further studies in Graphic Design, Interaction Design, Game – Art, Video Design & Production, and other college and university programs requiring a portfolio for admission.
Program Requirements
The Media Foundation program requires students to have access to a personal computer with the following minimum specifications:
Laptop or desktop
CPU: 8th generation Intel Core i5-8250U or equivalent
Graphics: Intel UHD graphics 620 or equivalent
RAM: 4–8GB
Screen: 13-inch (1,920 x 1,080)
Storage: 256GB SSD
Additional storage: 1TB Portable HD
Scholarships and Funding
Scholarships for international students at George Brown College are generally in-program awards based on students' academic performance (and other criteria) at George Brown College after the beginning of the academic program.
Curriculum
Required Courses
Semester 1
Semester 2

MFND1001 Media Research
MFND1002 Drawing Fundamentals
MFND1003 Visual Design Fundamentals
MFND1004 Storytelling
MFND1005 Photography Fundamentals
COMM1007 College English

MFND1012 Digital Drawing
MFND1016 Introduction to Multimedia
MFND1017 Interaction Fundamentals
MFND1018 Resource Filmmaking
MFND1019 Digital Portfolio
VDES1000 Mise-en-Scène & Film Structures
Program Outcome
The graduate demonstrates the ability to:
Develop creative concepts and ideas through a variety of techniques and in a range of formats.
Choose appropriate tools, techniques and applications to create media assets and presentations.
Incorporate researched opinions expressed in mainstream and social media technologies into presentations and reports.
Utilize current and relevant search strategies and techniques for information fact-finding.
Apply industry practices to written proposals and print documents, visual storyboards and interactive presentations.
Choose visual strategies, historical concepts and precedents in the analysis of past and present trends.
Create original photographs and videos through a variety of techniques and processes.
Choose appropriate narrative structures and vocabularies to analyze media and evaluate meaning, coherence, connections and effectiveness.
Utilize a variety of industry standard audio/video software applications and techniques in the creation of media for a wide range of platforms.
Use a variety of current industry-standard media tools and techniques to develop self-promotional materials.
Career Opportunities
Future Study Options
The Media Foundation program provides a general knowledge base for further studies in our Interaction Design and Development, Game – Art and Video Design & Production programs, where students will be immersed in more specialized knowledge.