Certificate in
American Conversational English
Georgetown University School of Continuing Studies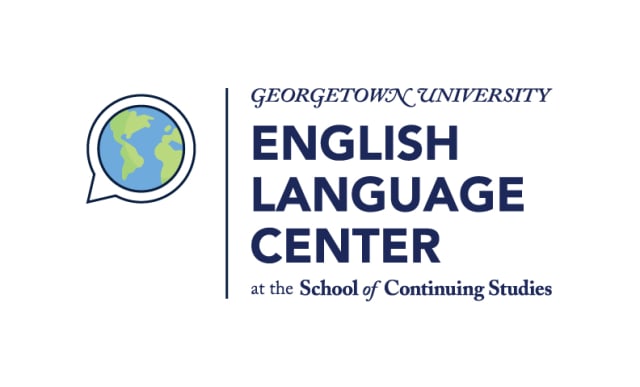 Introduction
American Conversational English
Spend 3 weeks in summer or winter living and learning in the heart of Washington, D.C., and engaging with classmates from more than 30 countries. Our three-week American Conversational English program provides you with expert instruction in grammar, conversation, and listening skills. The focus of the program is on using English in everyday life while learning about American culture.
Morning classes develop listening and speaking skills with an emphasis on vocabulary and grammar, while afternoon classes provide opportunities to listen to and talk about topics of interest in a relaxed, informal setting. Extracurricular activities and field trips will give you opportunities to practice your language skills in the exciting world of Washington, DC.
Once you're accepted into the program, you'll be evaluated to determine your specific instructional needs. We'll then place you in classes with other students at the same proficiency level, ensuring that you receive the best learning experience to suit your needs.
Program Features
Small class sizes
Emphasis on communication skills through an introduction to American culture and orientation to Washington, D.C.
Morning classes that develop listening and speaking skills
Afternoon classes that focus on cross-cultural communication through field trips, class assignments, and individual projects.
Professors with expertise in linguistics and language instruction
Cultural activities and extracurricular opportunities
Curriculum
In the American Conversational English program, you'll attend programming between 9 a.m. and 3:30 p.m. during the weekdays, which will include classes, hands-on activities, group discussions, and workshops. In addition to classroom instruction, you'll participate in field trips and experiences throughout the Washington, D.C., community. Each week, you'll have opportunities to participate in program and cultural activities, where you can apply the skills you are learning in class, meet students in other programs, and practice your English in comfortable social settings.
Program Dates 2020-2021
July 10, 2020–July 31, 2020
January 7, 2021–January 29, 2021
July 19, 2021–August 6, 2021